Arroyo Grande library is a beautiful library, very busy, and we played in their main room.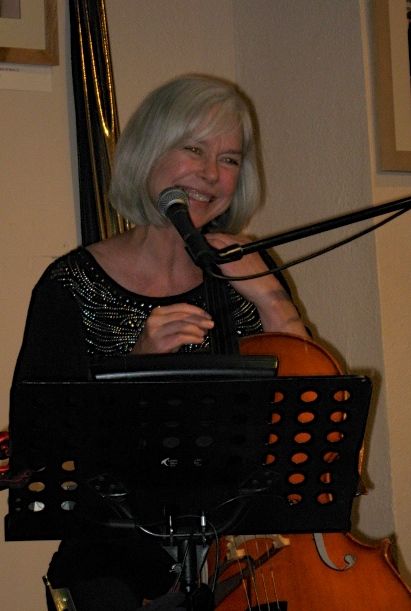 They have an area with comfortable big chairs in the center of the library where we performed.
We felt like we were joined in a circle with everyone as the chairs were arranged in such away that we would complete the circle with our instruments.  
This was the best set-up we've encountered so far.
It provided a space and intimacy for an inclusive performance, as if everyone there were part of the performance.
The librarians did a great job promoting this event as evidenced by the turn-out and enthusiasm of the folks attending.
Next stop - Ojai, California!