We left the desert behind in late March & headed back to California for several performances around the Bay Area, Central Coast and in the foothills of the Sierra Nevada Mountains. 
What a contrast of colors from the desert, as our world turned primarily to blue & green as seen below in this picture of the hills NE of Morro Bay.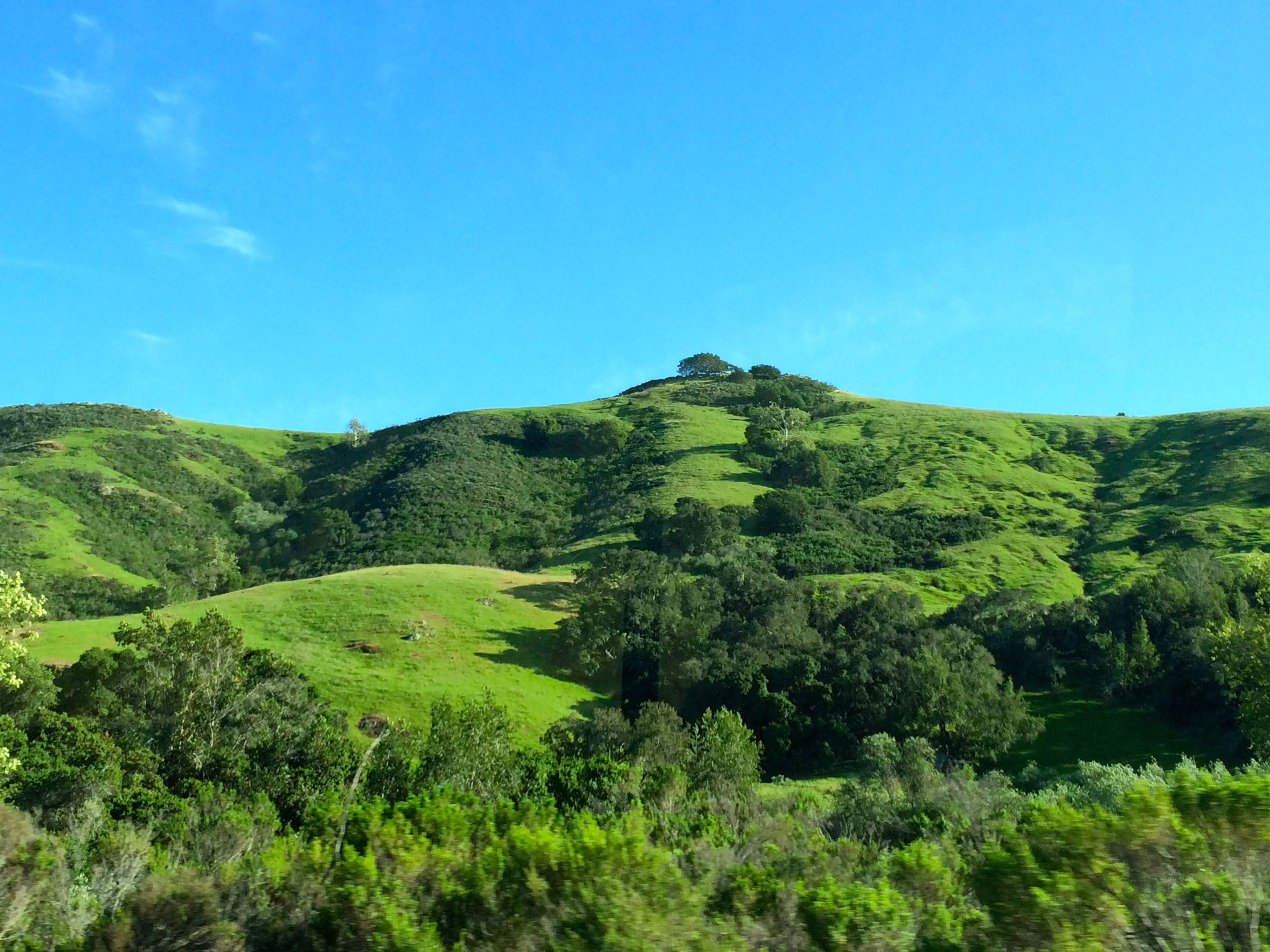 We feature 4 of Mark Miller's compositions in our spring program and two of them seem to ring out to us as we explore these environments.
A phrase in Shirley Graham's poem Blue Ophelia sings "I think it was the flowers that sent her over the edge".
And Robert Bly's Poem "Indigo Bunting"  with the phrase ...."the granite holding up walls"
Yosemite Park is a phenomenal place with many granite walls .
This picture is a mirror image of one of the many granite walls from "Mirror Lake".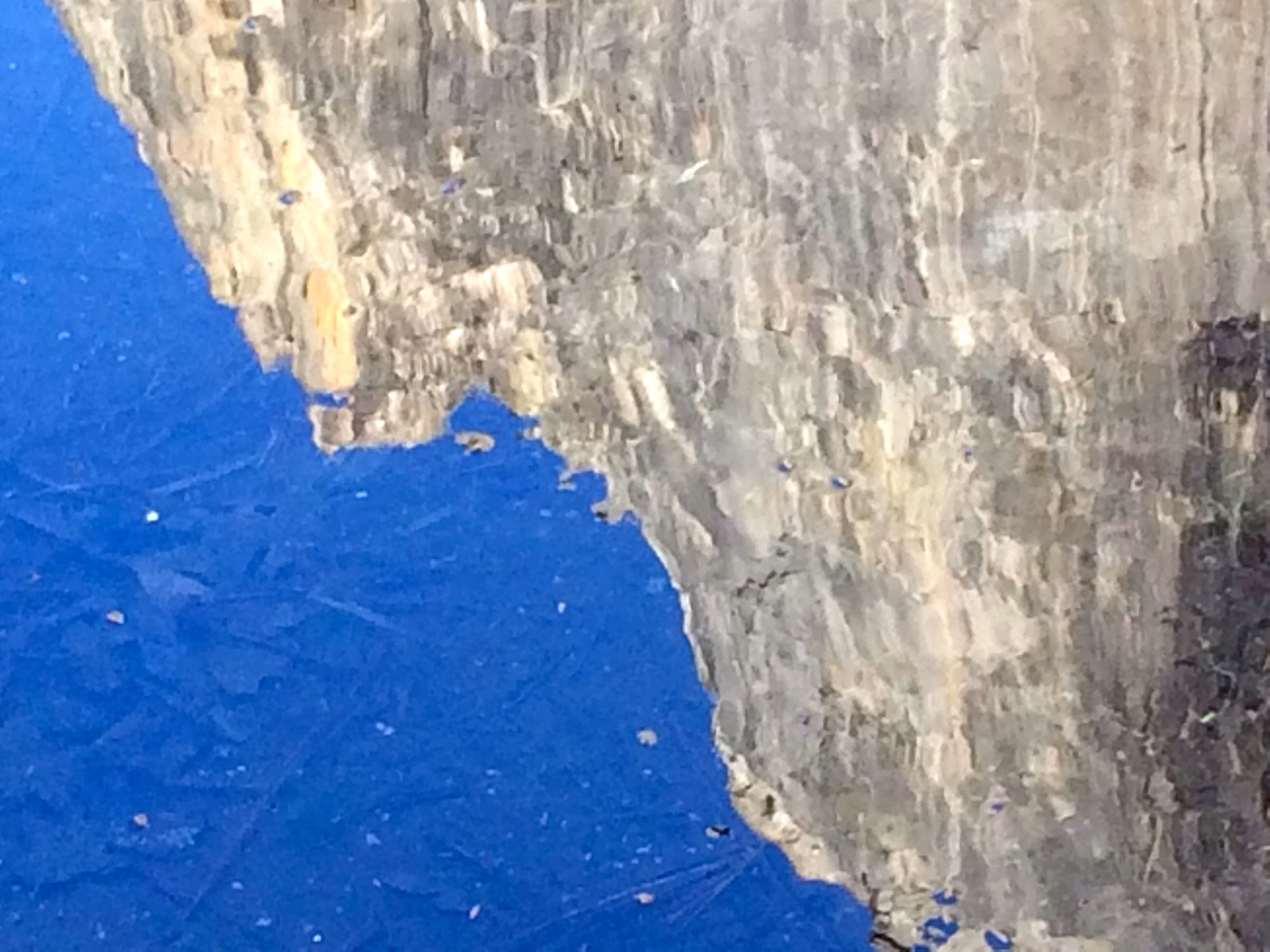 Half Dome - Yosemite National Park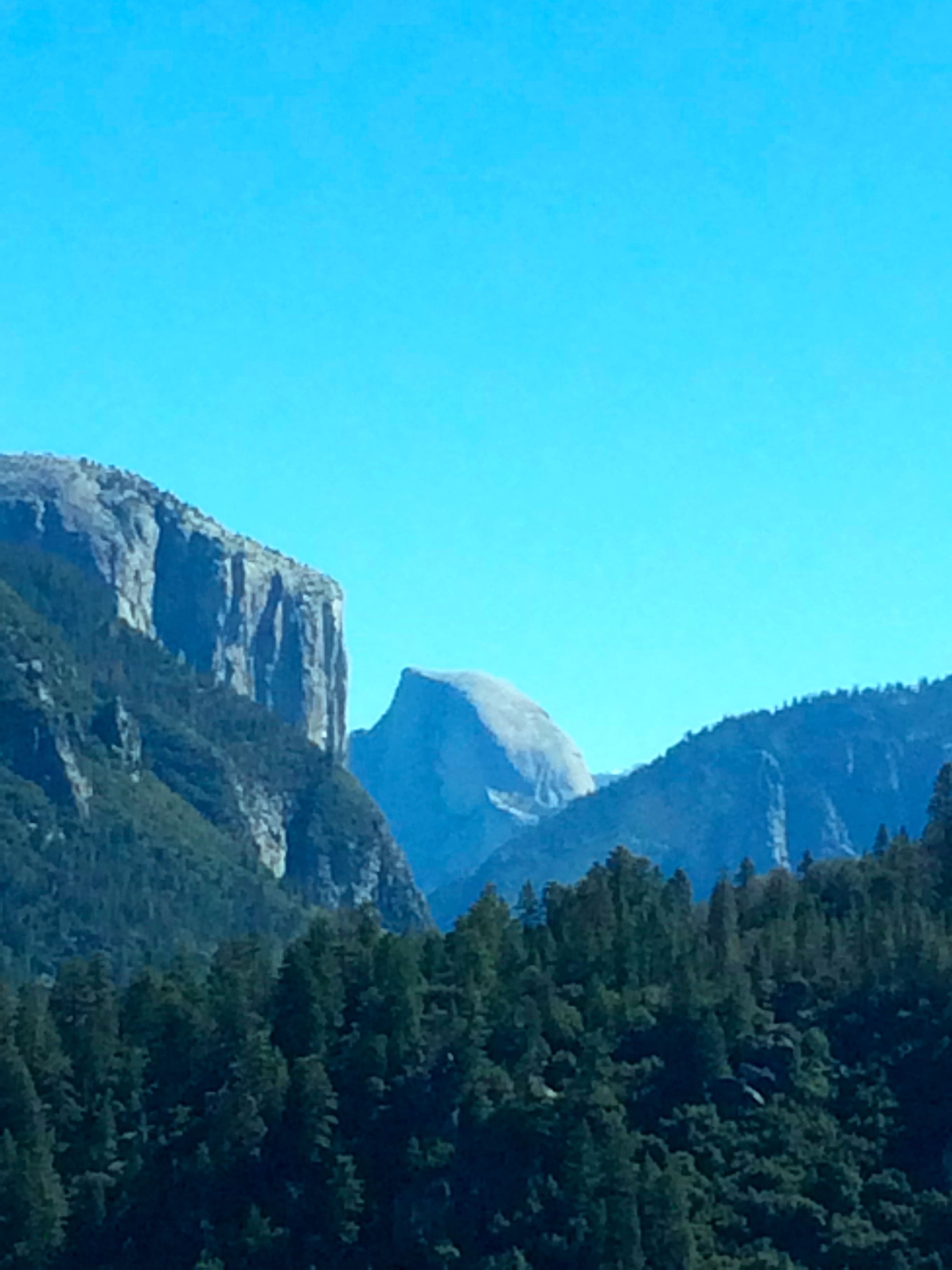 At this point we are not only integrating music in poetry, but also poetry in life and life in poetry and the music is our soundtrack. It's quite wonderful!
This spring green seems to belie the state of California's predicament with their severe drought.
We have spent almost 5 months in California and have crossed the state from west to east, east to west, north to south and now southeast to north.
We have seen her deserts, mountains, foothills, valleys and coastal areas and been through the wine country.
We have seen dozens of low and almost empty reservoirs & lakes across the state - it is alarming, but it seems California is taking this drought seriously.
What a delicate balance it is between nature and human beings.
On the one hand, nature can drastically impact human beings.
And on the other hand, especially now, with so many people and so many demands on our precious resources, human beings are having a drastic impact on nature.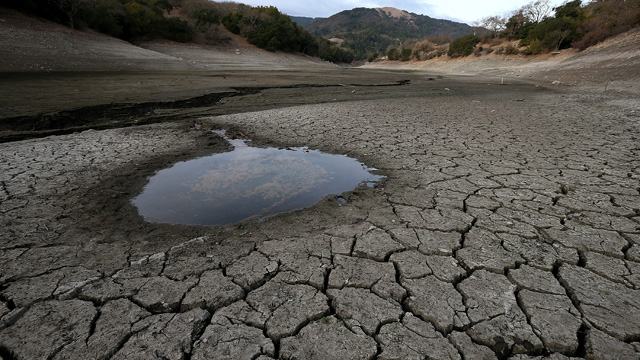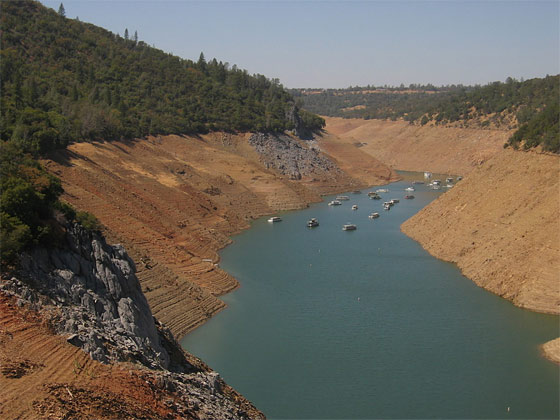 Then back to the ocean and bays where boating & sailing seems more normal as compared to the picture above.
And we certainly enjoyed sitting on the dock looking over this bay while eating excellent seafood and sampling local beer @ Rose's Grill On The Water.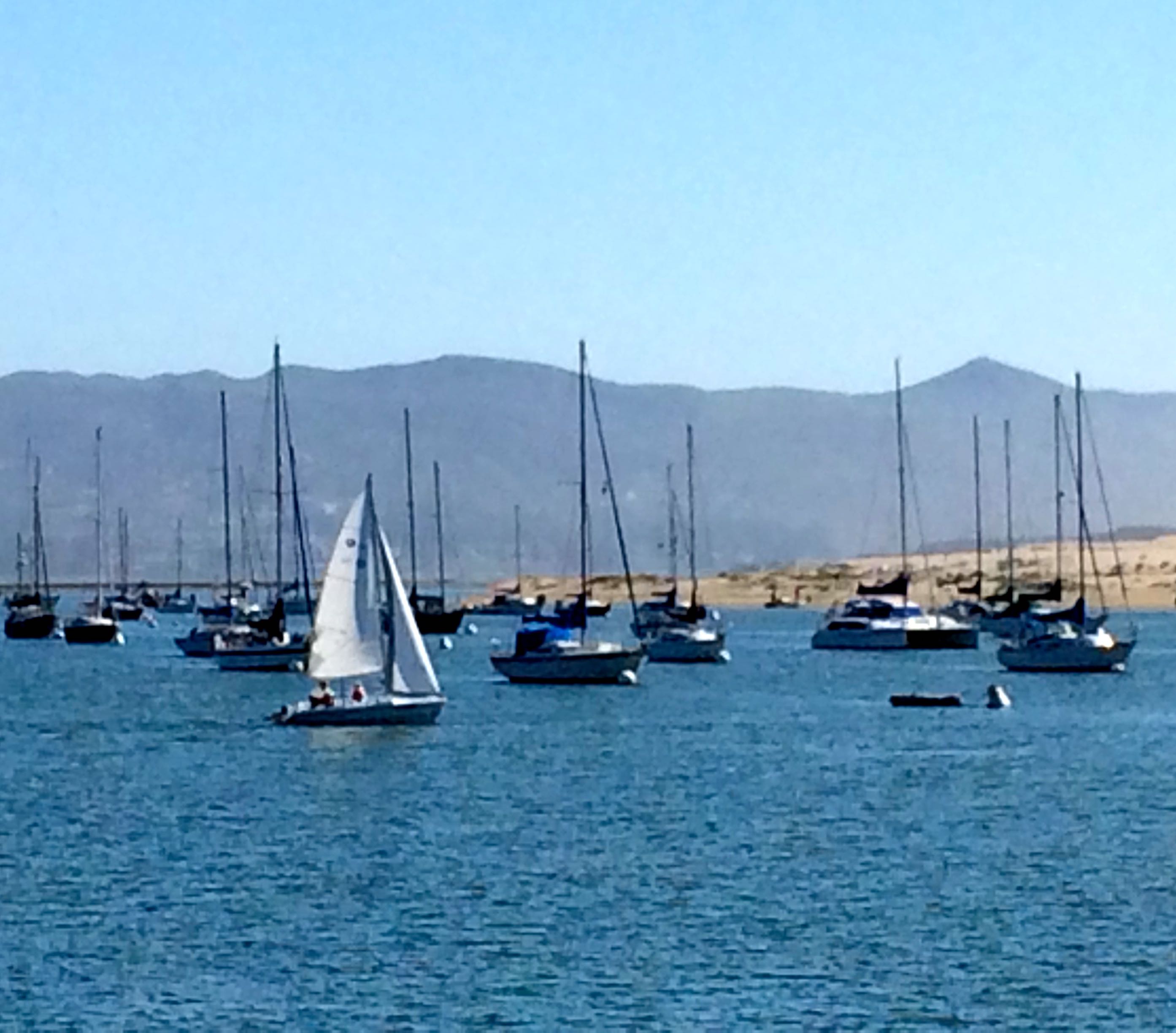 We loved Morro Bay and enjoyed playing at their newly remodeled library.
After leaving Morro Bay, We traveled up to the foothills of the Sierra Nevada mountains for a few performances. 
One of our favorite little towns we've seen so far is Forest Hills, California.
They had a small library, so our librarian had arranged to have us play in a very beautiful community building made with logs named the Veterans Memorial Hall. The acoustics here were wonderful.
Everyone loves it when Chris plays the Melodica!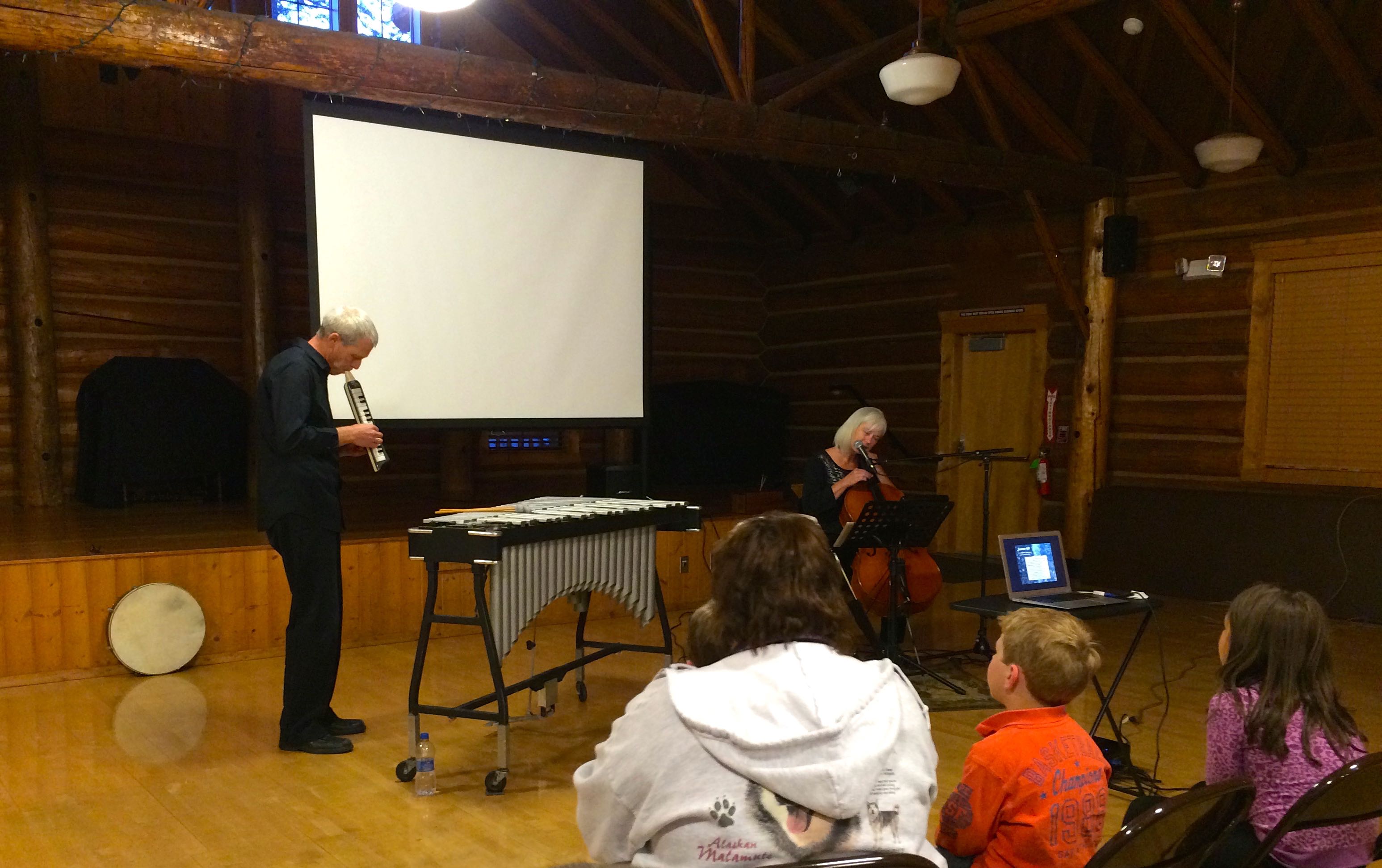 Before movin on down the road, we were close enough to go visit our friend & one of our favorite bass players, Bill Douglas and his wife Nora near Grass Valley.
A great night of reminiscing, sharing and laughing.  Plus we loved sleeping in their yurt!  Thanks Bill & Nora!
Then, on to Napa Valley. 
If anyone would like an inexpensive way to stay close to the vines in Napa Valley, and you like to camp, check out Bothe-Napa Valley State Park.
This is a beautiful area and the campsites are spacious and private.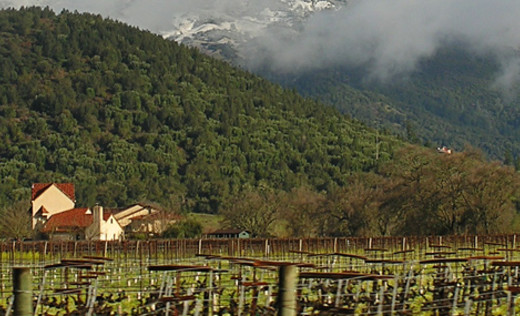 The temperatures at night were quite chilly, into the low 30's the night we stayed here.
Chris is quite good at building a campfire, so we stayed toasty warm before bedtime!
We finally made our way down to Napa to get ready to play at the Napa County Library.
We arrived early enough to go downtown and walk around the area.
We remembered that there had been a significant earthquake in this area not long ago ( September 2014, 7 months ago )  as evidenced by many buildings cordoned off with tape and fencing to keep people out of the unsafe areas.
The earthquake was magnitude-6.0 temblor.
Napa identified 294 sites in its street and sidewalk network needing post-quake repairs with costs for repairs estimated at about $300,000,000.
We were impressed by how beautiful the downtown and surrounding area are in Napa, with many old buildings still intact.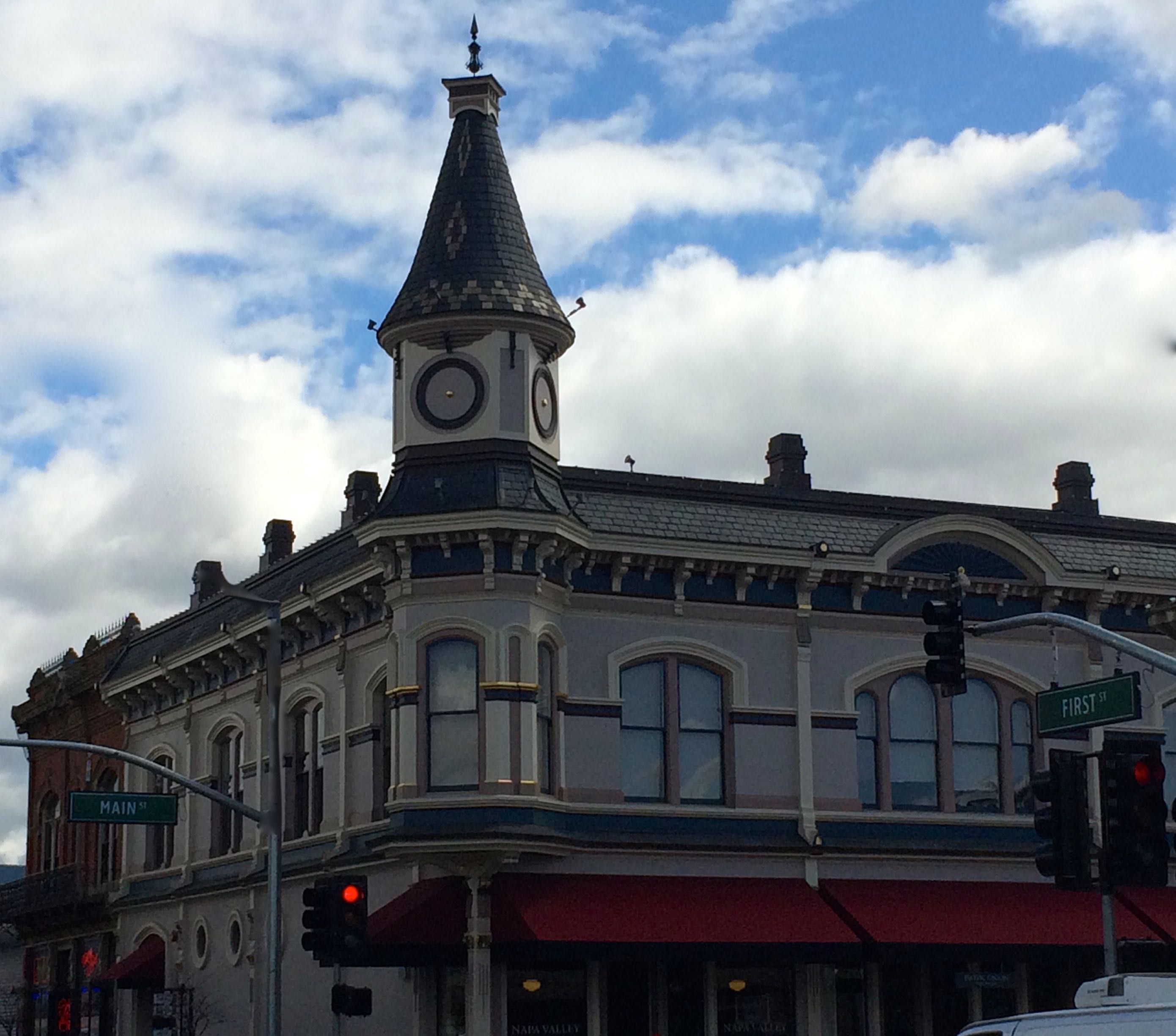 The Napa County Library performance turned out several local writers and poets with great questions & responses regarding integrating music in poetry.
Next stop, Foster City just south of San Francisco. 
The librarians at Foster City really know how to get people to their events.
Our night was a part of a series of music in the Foster City Library & they served wine and cheese.
We were happy to see the great turnout, the age range from children, young adults to elders and the diversity of the people.
And these folks loved the music in poetry program and were especially attentive!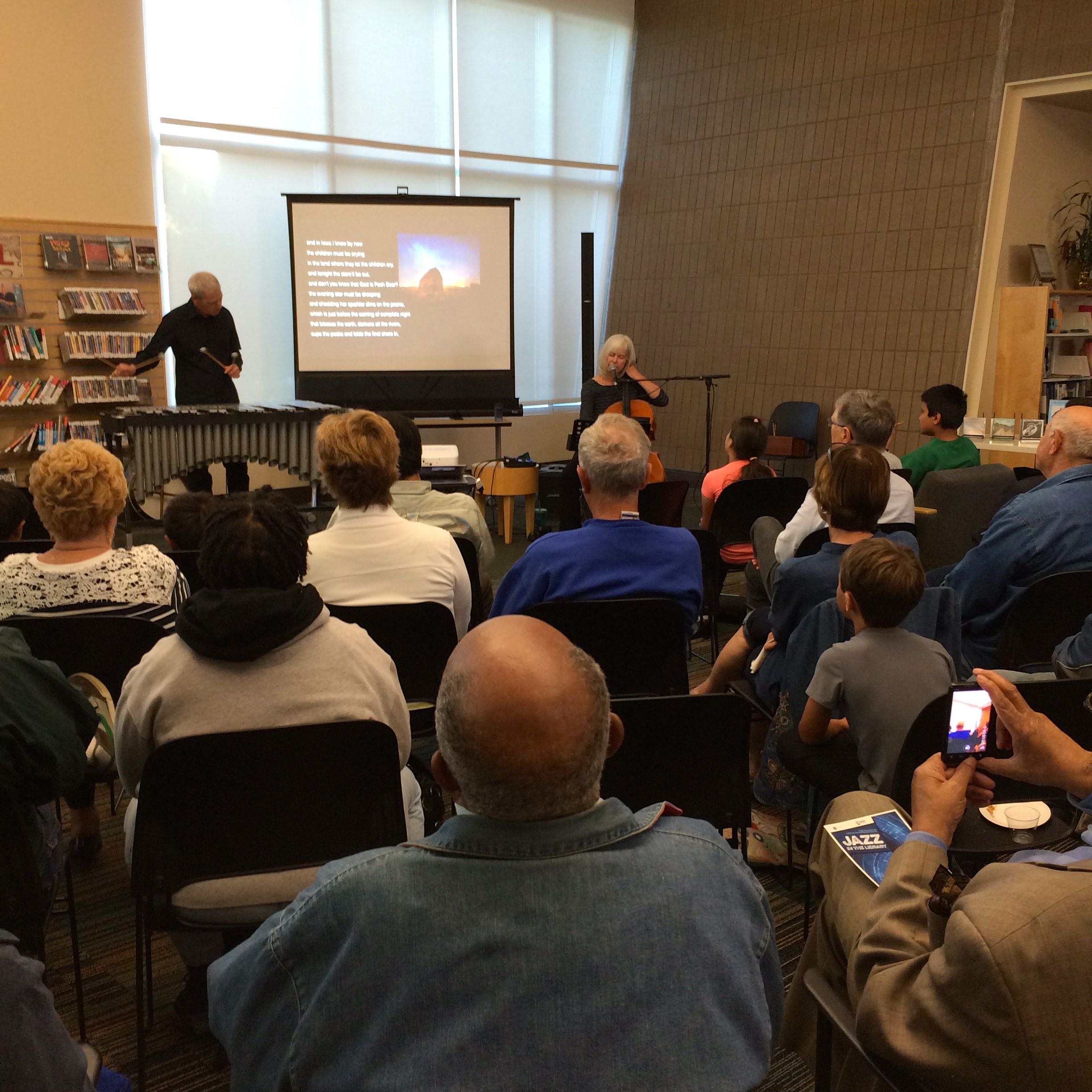 Well, ok, this is one child who dozed off during our concert.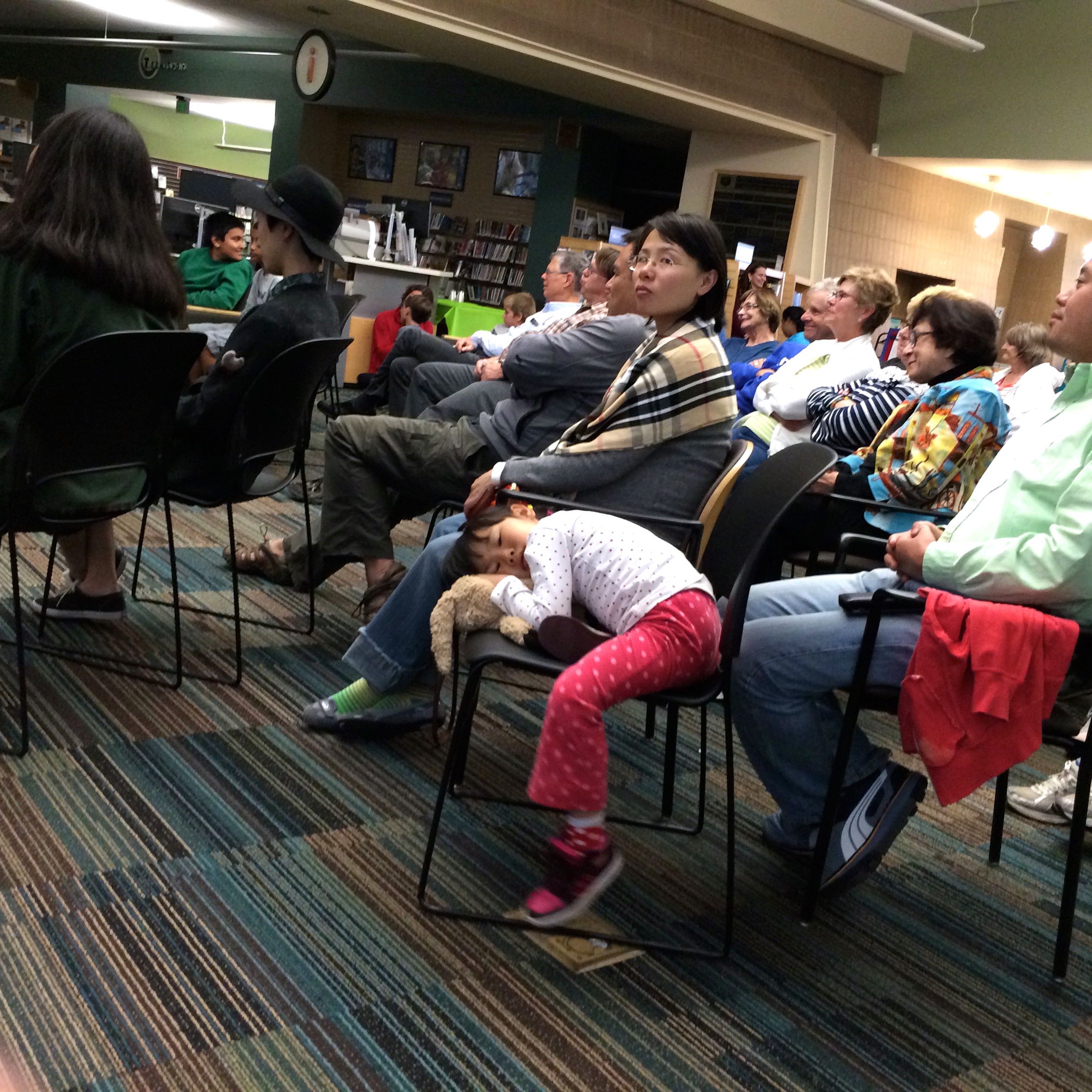 Our friend Jim Hudak made the long drive during the worst of traffic to come to our concert and he also took the pictures for this event, so for that Jim, you get a picture in our blog!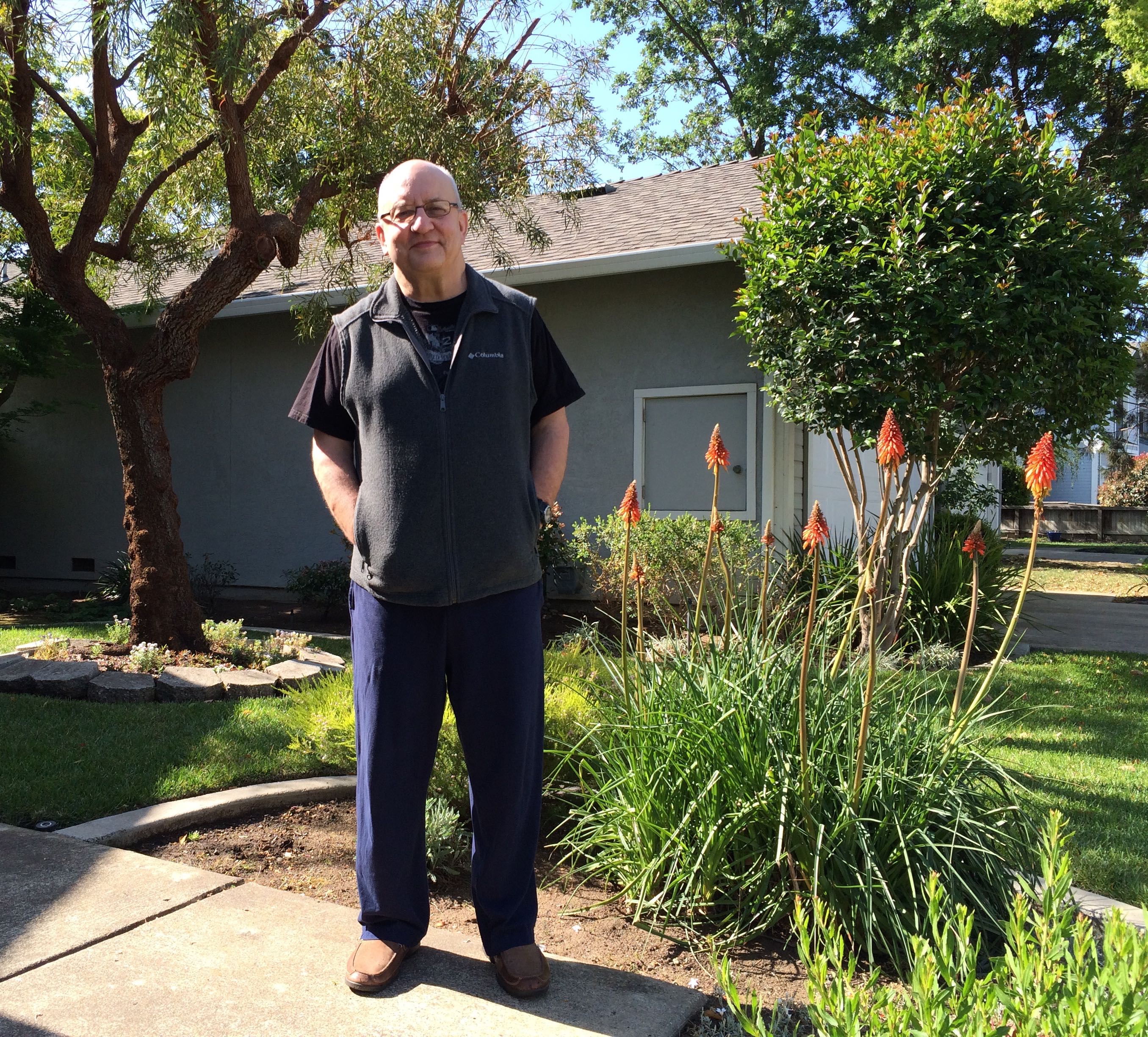 Colleen played and sang in several incarnations of Jim Hudak's bands in the early 70's.
"The Midnight Ridge" was Colleen's favorite named band of this era.
Colleen & Jim were also in a musical together "The Mikado" during their high school days.
Lots of reminiscing going on about the olden days, about life and about music.
We'd like to thank Jim & Linda for another great stop - over at their home in Clayton, CA.
On our way to our next performance in Carson City Nevada - we were able to visit our son Eric living near Tahoe City.
Eric even gave up his bed and slept on a couch for his "aging" parents, and what a comfortable bed it was!
We had a nice 2 days to enjoy hiking in the woods, eating together and we were able to watch a couple of movies.
Charlie is about the sweetest of dogs in the whole world, he makes friends easily and people know him far and wide as he makes his way around the Tahoe area, Bay area and the NW.  
Eric, your really sweet too!!
Here's Charlie aka "Chuck" with his coveted stick.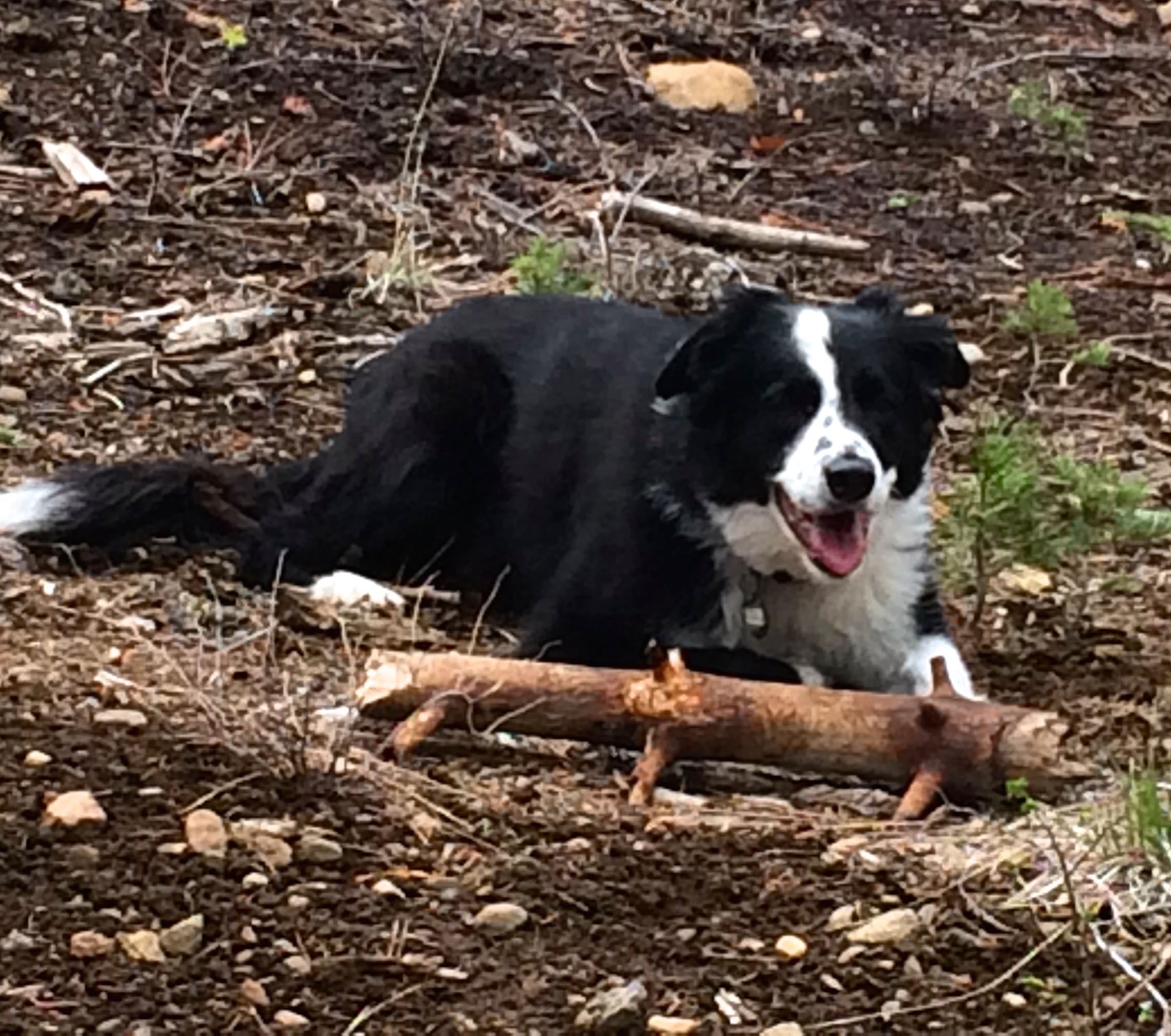 And our sweet family!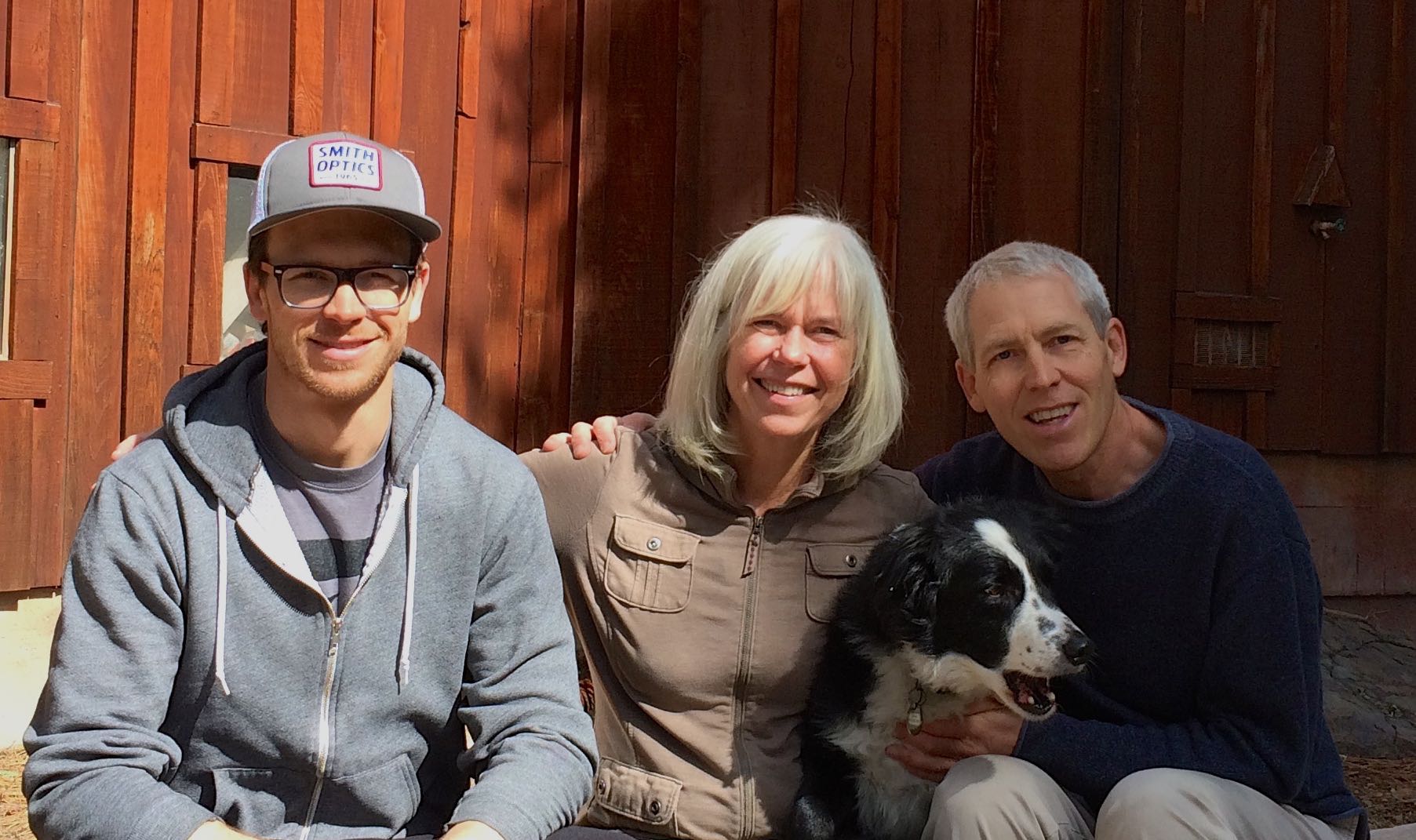 On to Carson City Library on a Sunday afternoon.  Colleen's cousin Patty came to this event and had invited us to stay with her and her husband John in their beautiful home in Minden, NV.  Thanks Patty and John for a memorable evening of stories, laughter and catching up while good food and the wine flowed into the night.
At this point, we are heading back to Oregon for our next performance in Medford.
We follow a road ( Highway 89 ) that takes us through some beautiful country between California and Oregon and past the southern flank of Mt. Shasta - what a gorgeous mountain!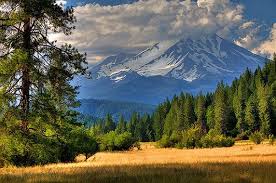 OK, we didn't take the above picture, but gives you an idea of what it looks like from McCleod.
We stop in McCloud California and find this to be our most favorite little town in California - how can anyone beat McCloud, in fact we thought this could be a town for us to move to.  The forests are beautiful around here with drop dead views of Mt. Shasta.
The locals say that a few minutes from town, one can hike and not see a soul on many of the trails around this area.
McCloud has some great old buildings from it's heyday as a timber and railroad town.
Here is a picture we did take of the old Inn which has been refurbished.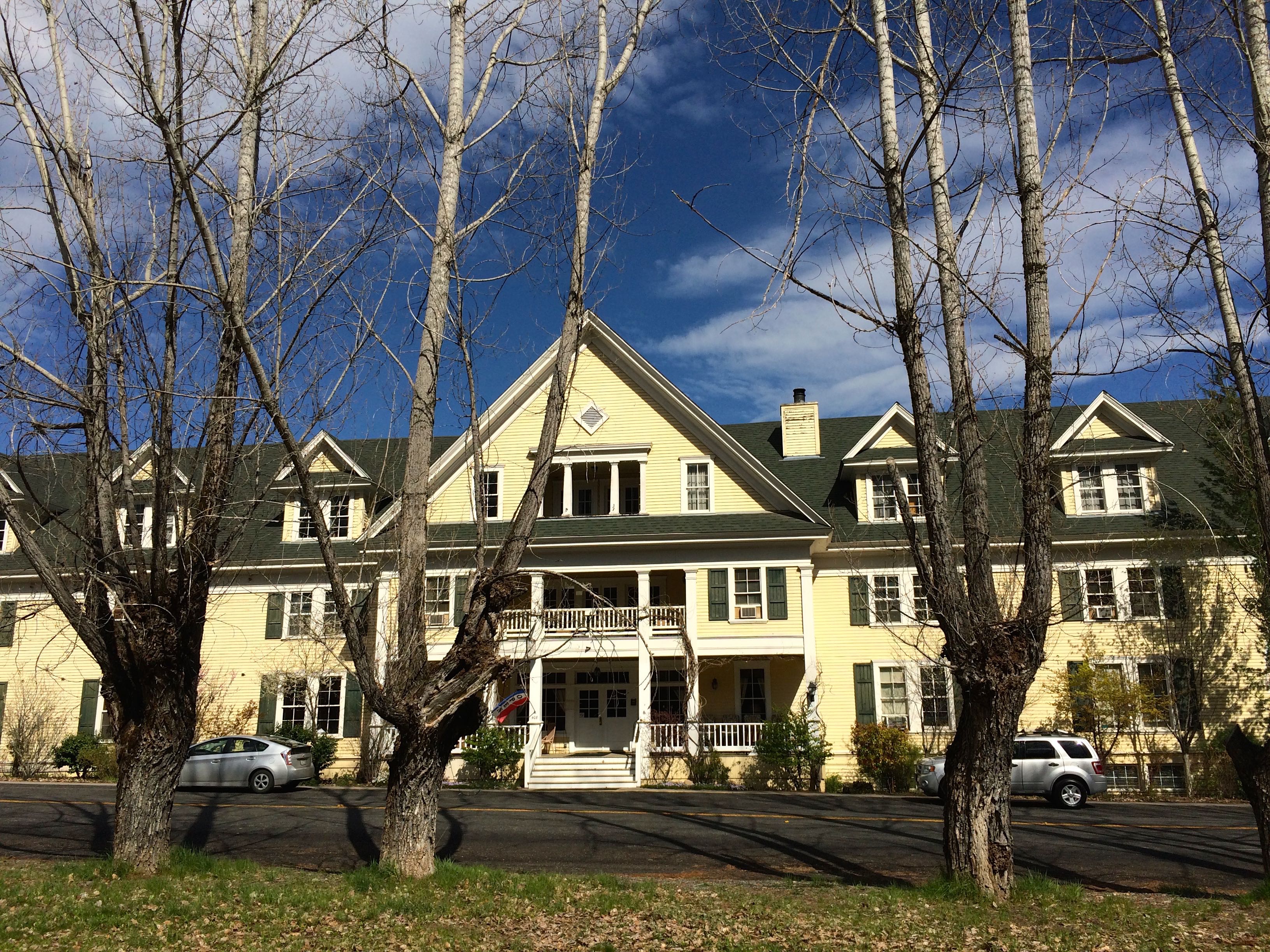 Next stop - Ashland, Oregon!