Down the coast we went.
As the coastline becomes more populated with one town after another, we hug the coastline until we find ourselves in areas we have not traveled through previously.
We were surprised to see a number of oil rigs off the coast near Santa Barbara & the Channel Islands. 
In fact, our friends from Ojai say that the petro industry has a huge presence and long history in this area of California.  
As we leave the coastline, we head up into the rugged coastal mountains between the coast & Ojai and notice significant areas of agriculture here in the valleys and on hillsides.  
We are told that this is one of the few areas with it's own water supply due to a good water table and lots of springs.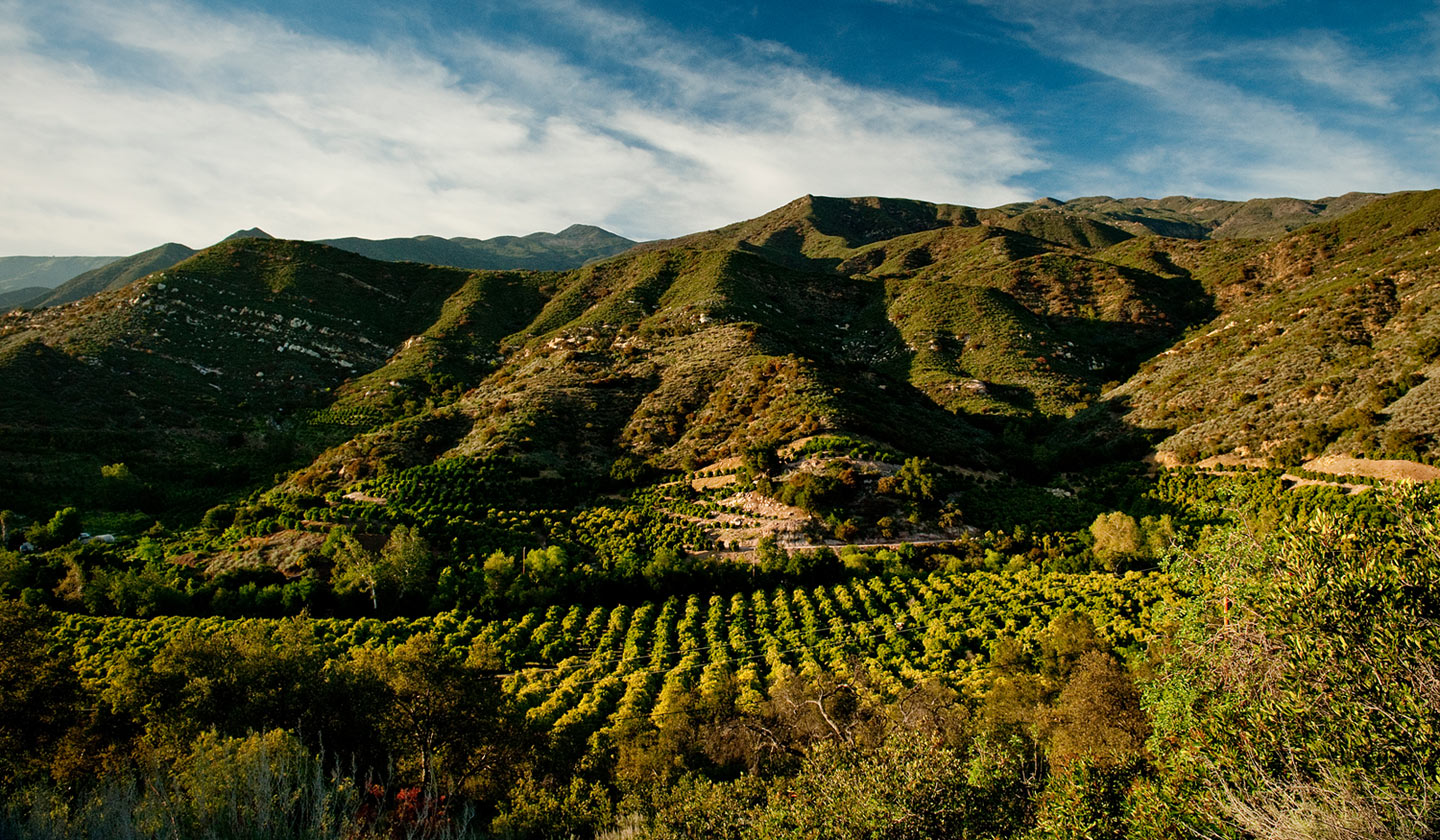 The town of Ojai is quite old & beautiful with mostly Spanish architecture set against mountain ranges & canyons.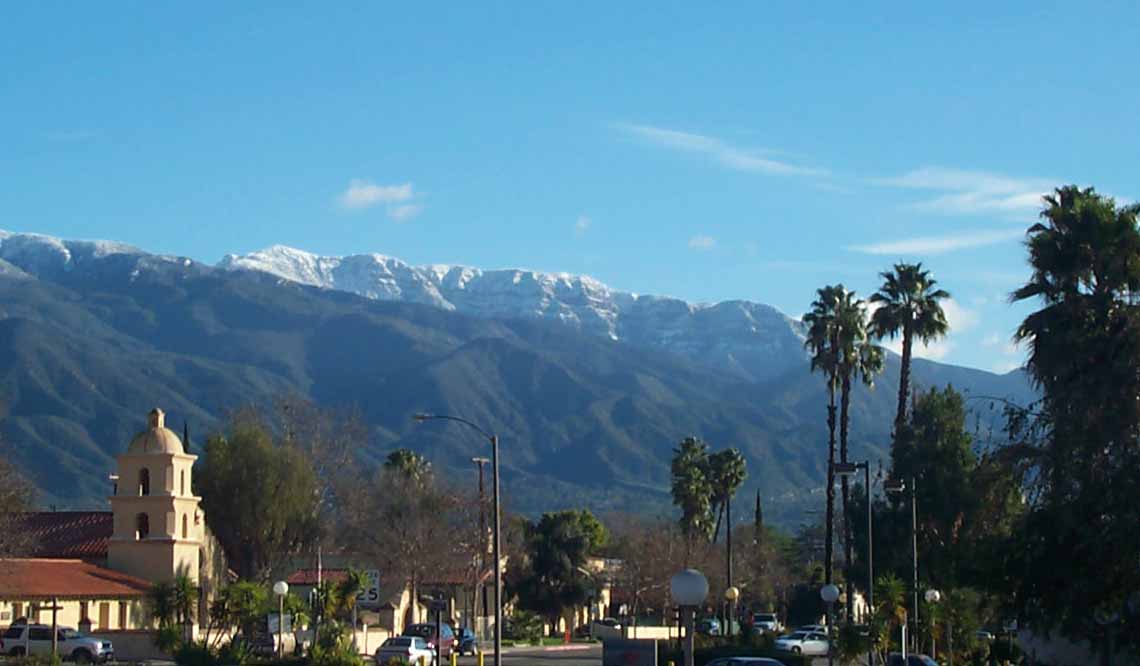 We played in the tasting room of an organic vineyard, Casa Barranca, in downtown Ojai on the day we arrived in town.
We were happy to see Dana, Colleen's niece and her friend Mike @ Casa Baranca.
They graciously hosted us for an overnight stay after our library presentation @ the Ojai library, Thanks Dana & Mike!!
During our 2 sets, there was a friendly gentleman who appeared to be an avid & appreciative music listener sitting right in front of us.
To our pleasant surprise, he happened to own the ice-cream shop right next door and his tip was to give us 2 ice-cream waffle cones whenever we chose to come in and ask for them.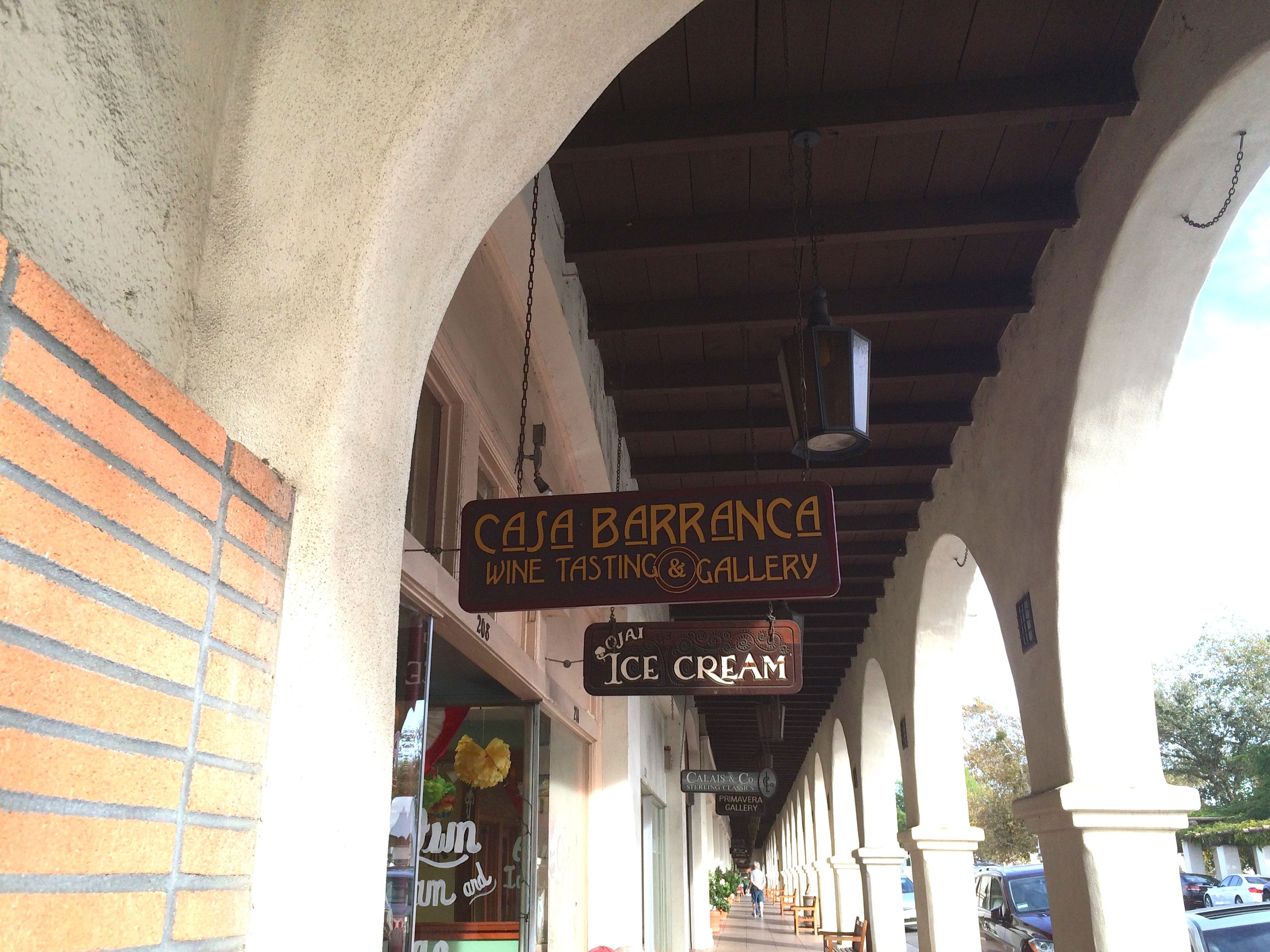 Of course we took him up on it the next day - it was warm and sunny and when we were just hot enough, we walked in and ordered our waffle cones & then crossed the street to enjoy our cones in the beautiful courtyard across the street.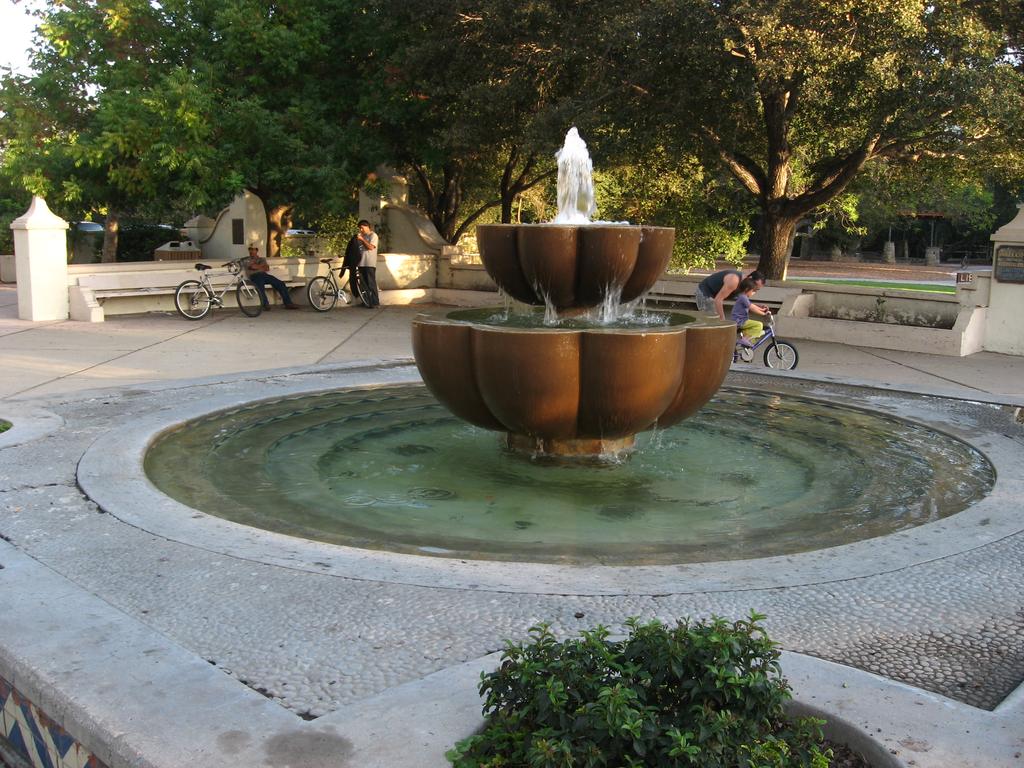 We also met up with Meg who is a sister to one of Chris' childhood friends.
Meg is the proprietor of  "Nutmeg's Ojai House", a very fun and interesting store with great cards, crystals, and per the stores info:  "offers American-Made, Fair Trade, Recycled, UpCycled, Spiritual, Organic, Green & "Functional Art."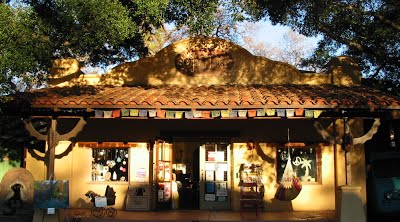 Next stop - Salton Sea!