At this point, We still have another week before our next performance in Arroyo Grande, just east of Pismo Beach.
We were glad that an old school friend had a place in the area and had invited us to stay in their guest house.
Unfortunately, as time grew near and several attempts made to reach this friend failed, we thought, well, this is another part of the experience of being out on the road - and what could we do but go find some hot springs - just south of San Luis Obispo - near Avery Beach.  Ahhhhh - just what the doctor ordered.
Then on to Pismo Beach area where we found a place to camp for  about a week.
We found a a great camping spot with spacious campsites just south of downtown Pismo Beach at a really nice State Park called North Beach Campground.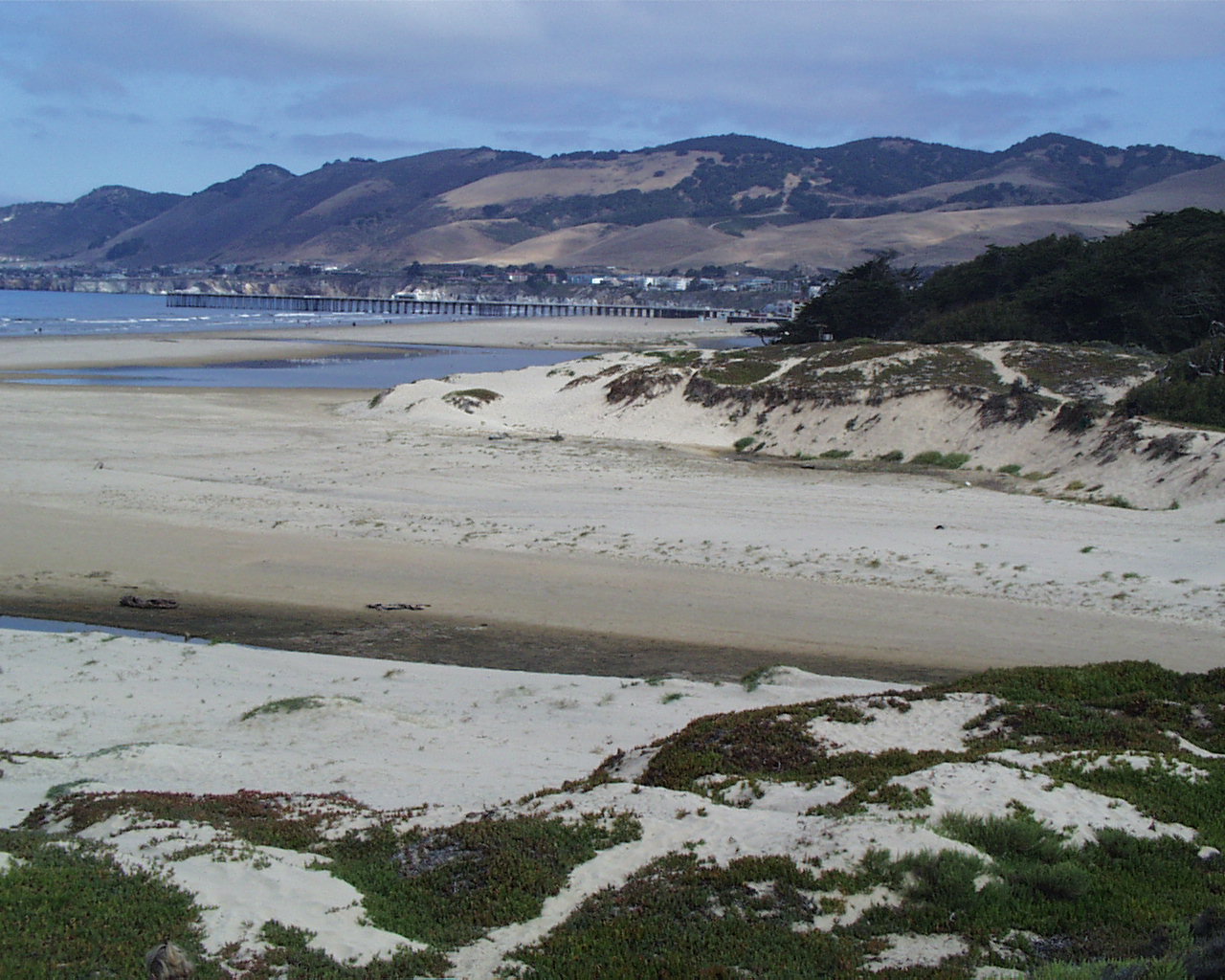 Our spot had a short trail from our site over a low grassy sand dune which led right onto the beach. We could walk to town easily from here.  
We had stayed in Pismo Beach on another tour many years ago, and remembered we had liked this town.
We still like it!
Pismo has an air of the 50's about it.  Lots of neon signs and some art deco styled buildings mixed in with newer buildings with Spanish architectural influence.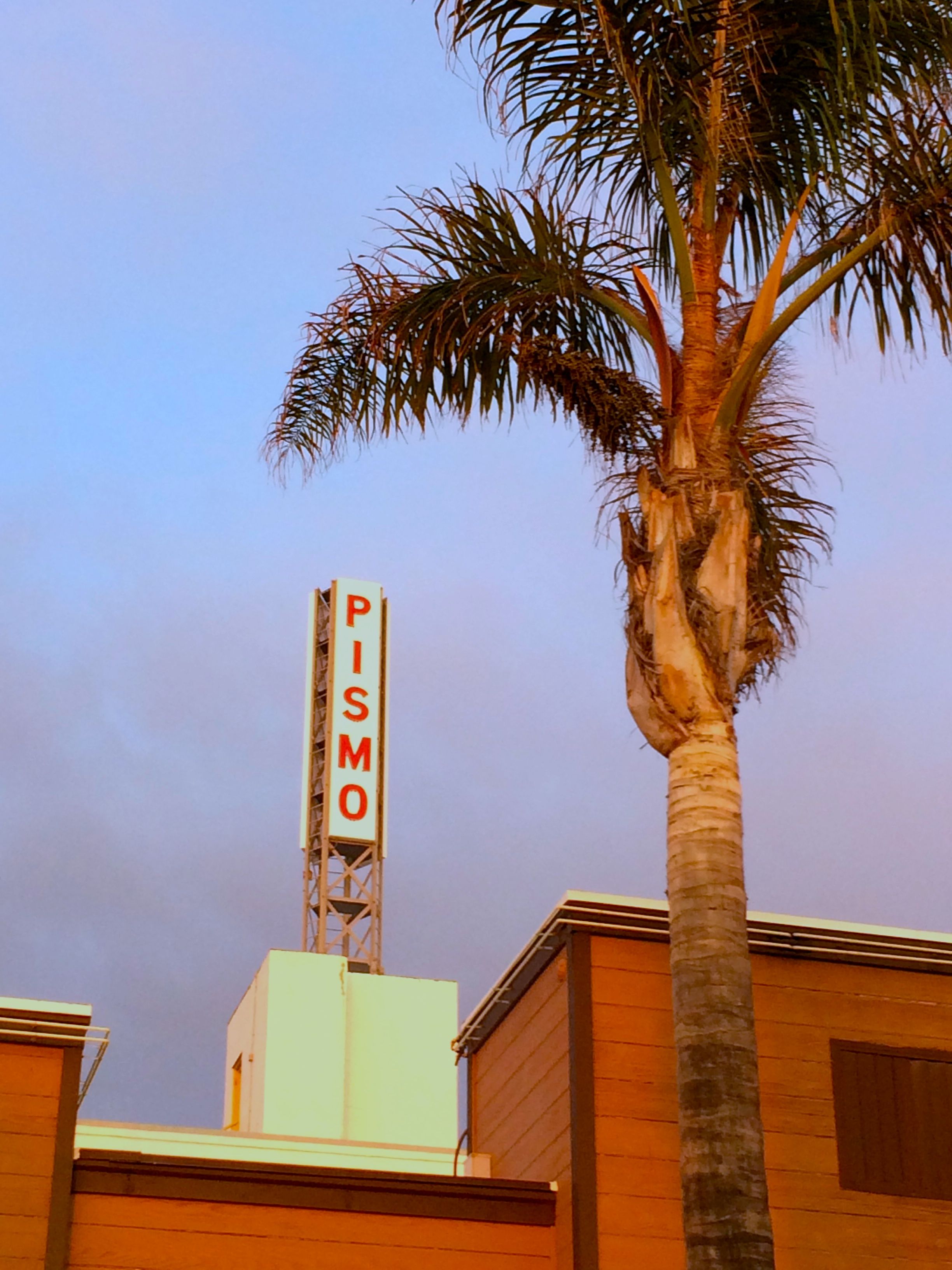 Pismo has a nice sandy beach, great for long walks.They have many affordable restaurants, wide streets with lots of room for bicyclists and pedestrians.
We walked on nice boardwalks over sand dunes and into groves of coastal eucalyptus.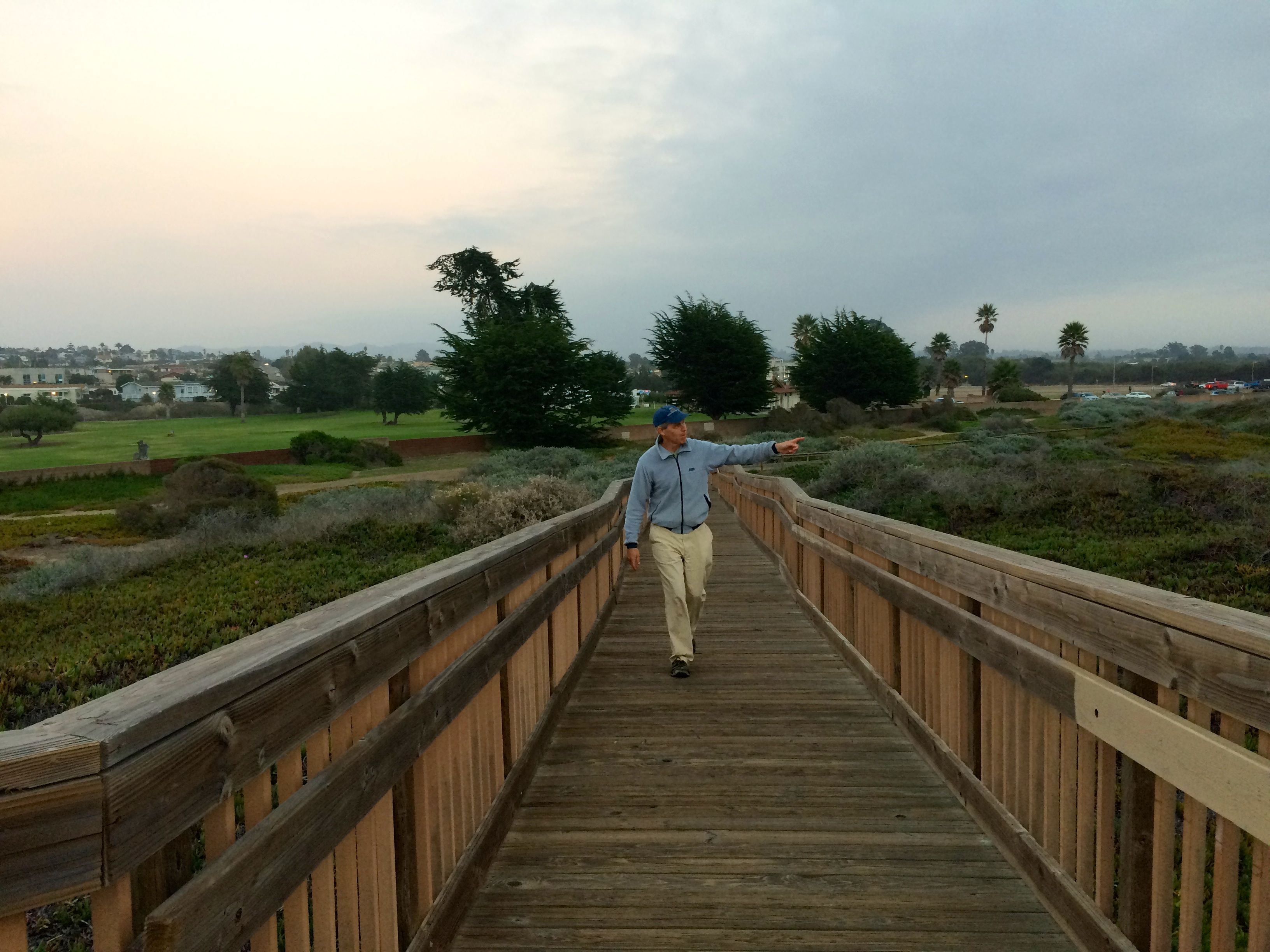 We were fortunate to see hundreds if not thousands of Monarch Butterflies clustered and hanging off the Eucalyptus leaves which they use for protection from the wind and colder weather.

We learned from a State Park Volunteer that Monarchs west of the Rocky Mountain Range overwinter in California along the coast. There are many roost sites along the California coast. The coastal forests provide a similar microhabitat to the mountains in Mexico where the monarchs east of the Rocky Mountains overwinter.We learned that the west coast Monarchs are not as threatened as Monarchs which migrate up from Mexico east of the Rocky Mountains.
http://www.monarchbutterfly.org/faqs/
Our week in Pismo seemed to go by quickly as we prepared to leave for our next performance.
But before moving on, another observation since being in California.
We've noticed through California that there are still a lot of folks camping in tents compared to anywhere else we have been.  Maybe it's the better & generally warmer weather, but we have seen more tent campers than RV's in many areas.
It's been heartening to see young people i.e. college age students and young families out there setting up their tents, cooking over camp stoves and kids playing in the great outdoors with no cell phones, computers or such to distract them.