Crossing the Golden Gate Bridge into San Francisco always feels great!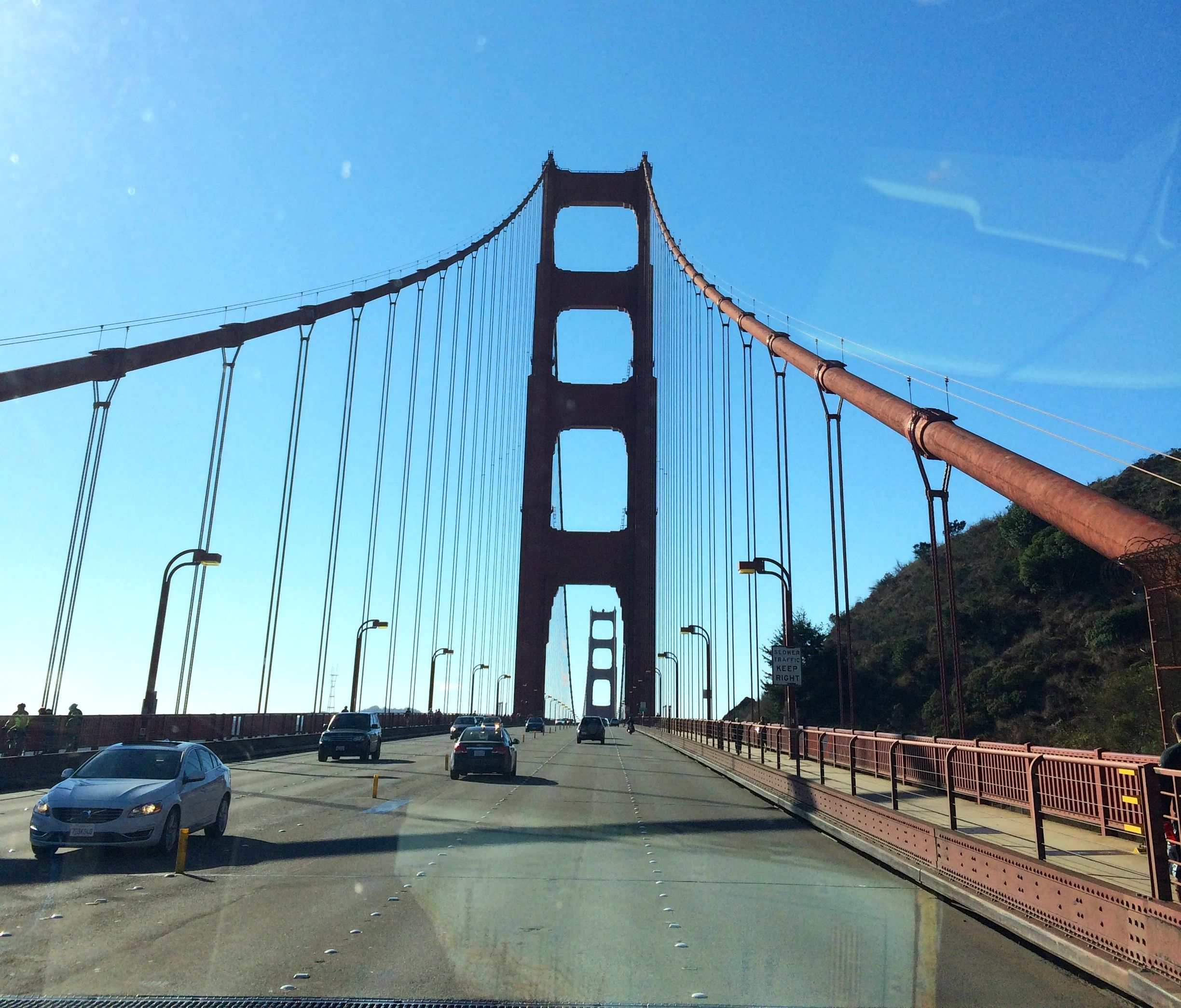 We played 3 libraries in the Bay area, 2 in Santa Rosa, the Downtown & NW Regional Library and  one library in Pacifica CA which is just south of San Francisco along the ocean.
Central Santa Rosa Library - Downtown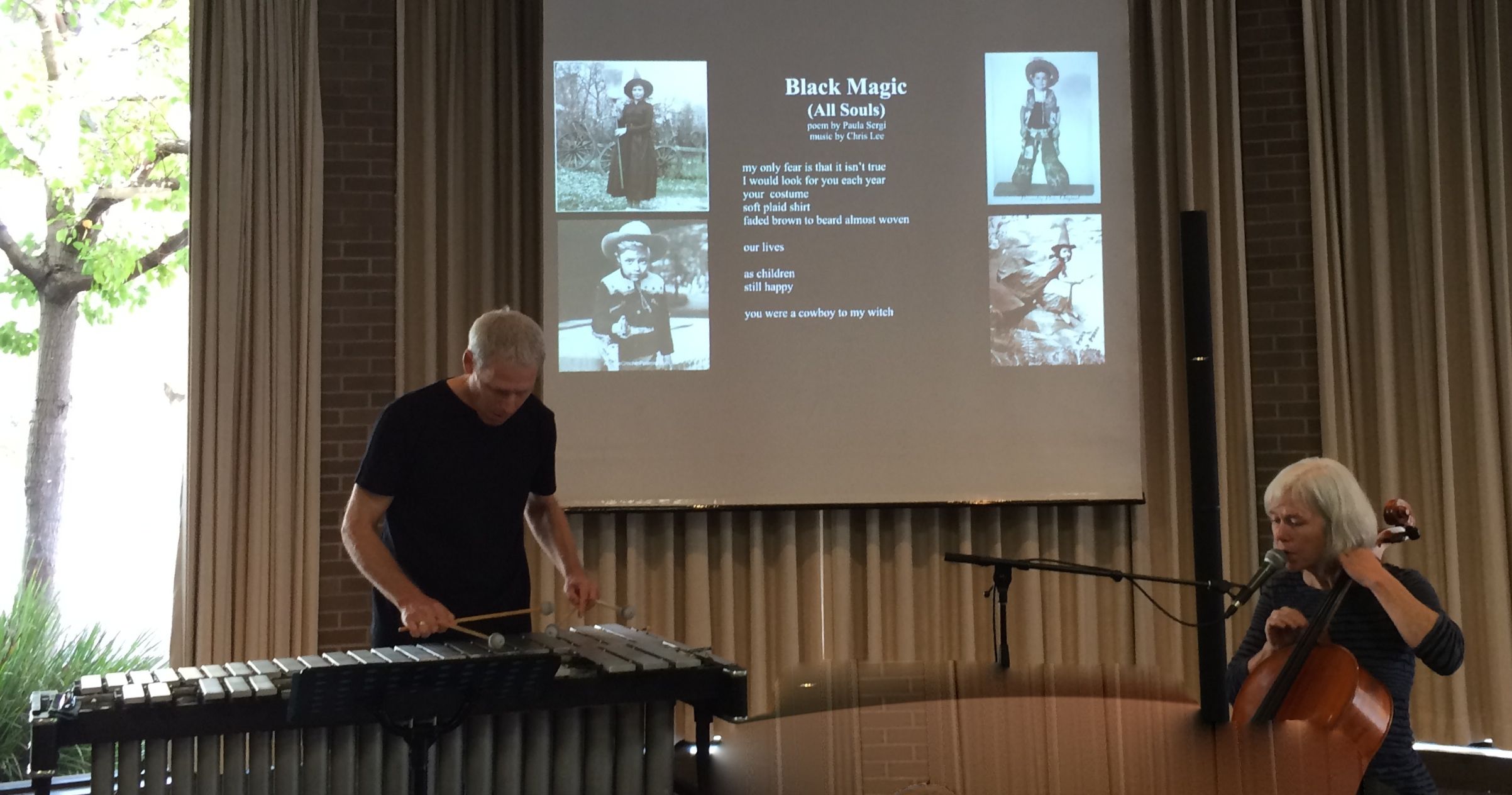 Pacifica Library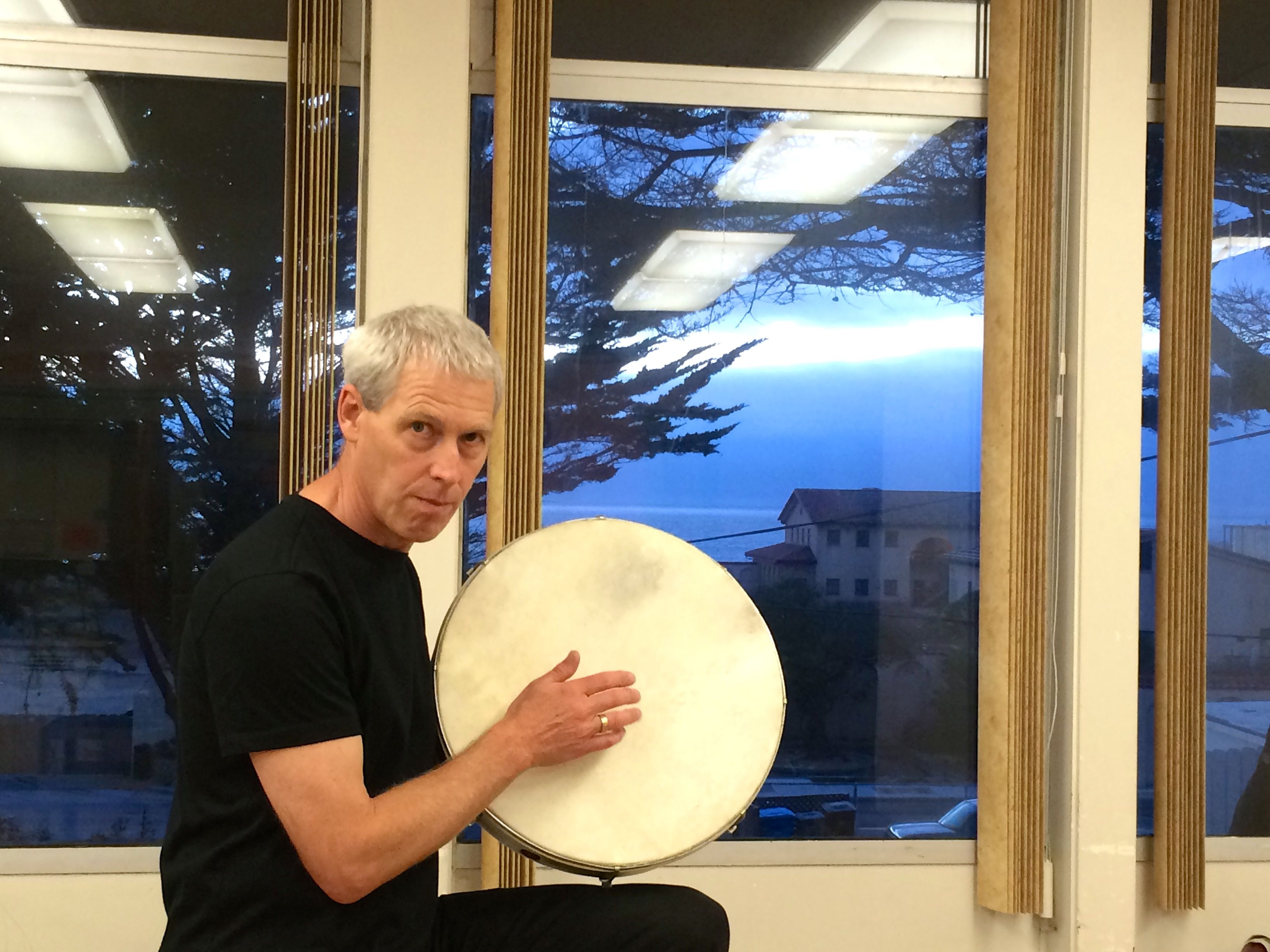 NW Regional Library - we played in the Children's Section:) Wonderful responses and questions from all libraries!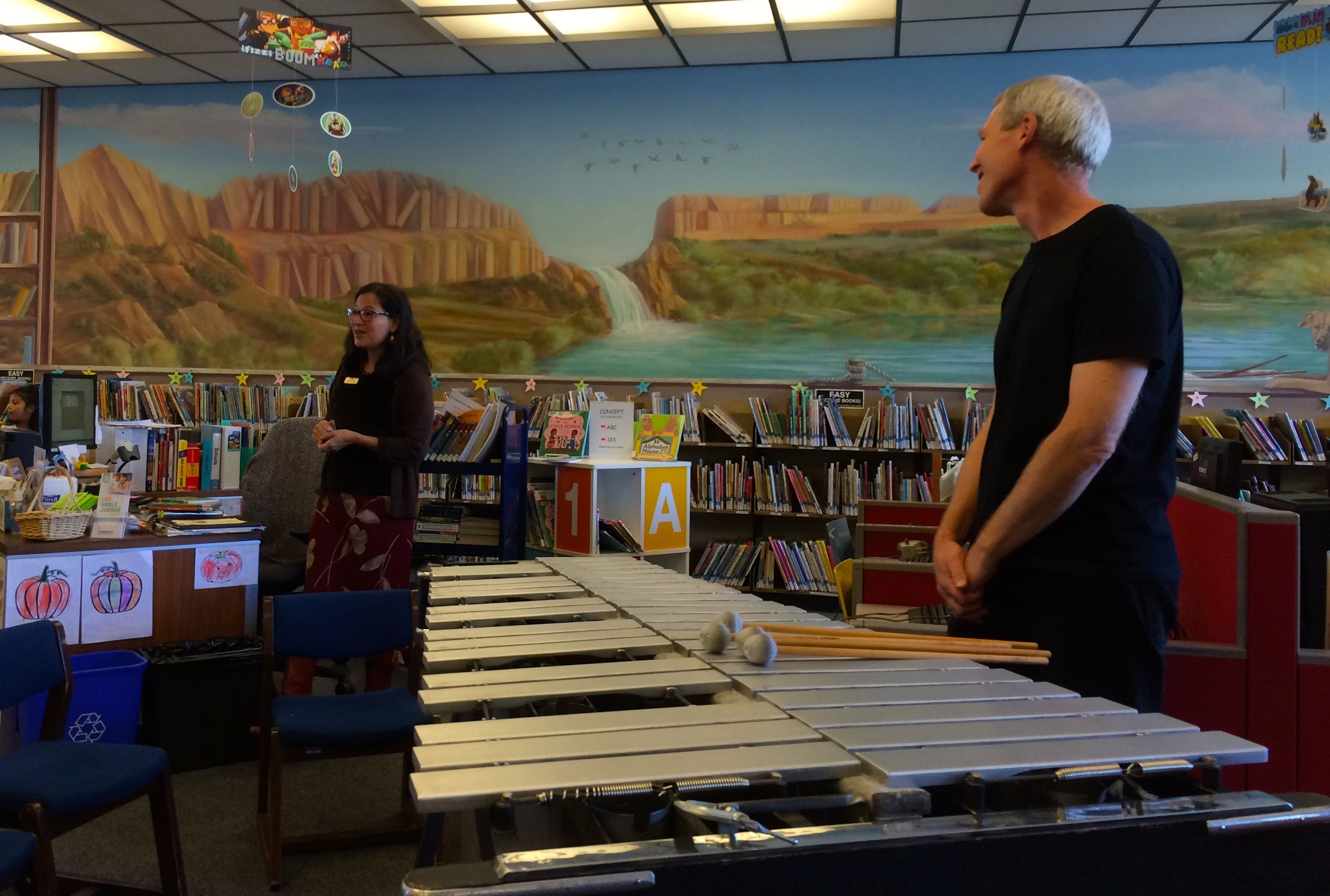 In 1986, we lived a short while in Bolinas, but we made life long friends here, one of whom we stayed with while in Bolinas - thanks Jim!
Folks who live in Bolinas are proud to take down the town's sign, hoping that people will not find the town.
There is a good chance for that to happen since you need to take a road off Hwy 1 which is not that easy to find if one is unfamiliar with the area.
Scenes from Bolinas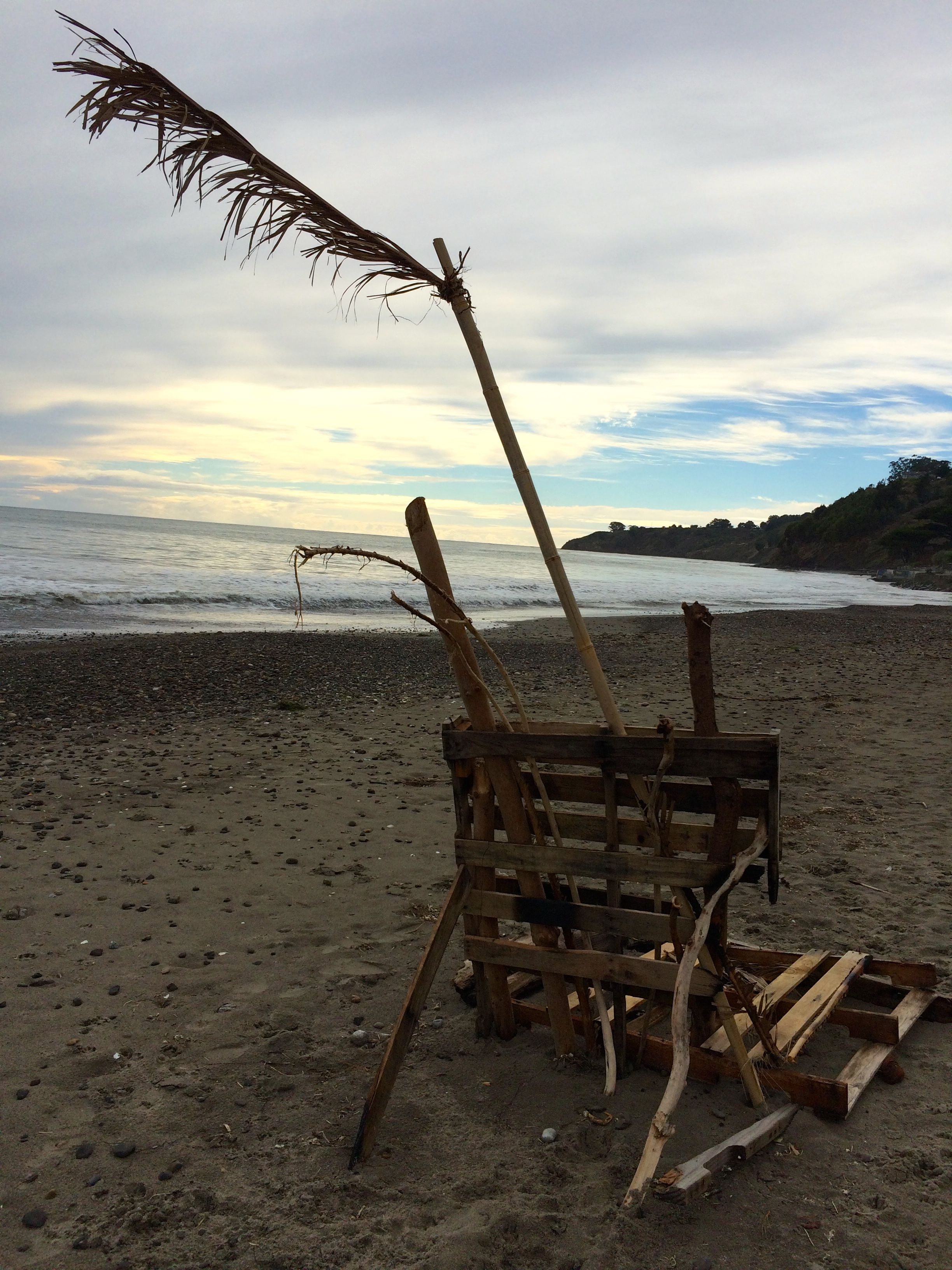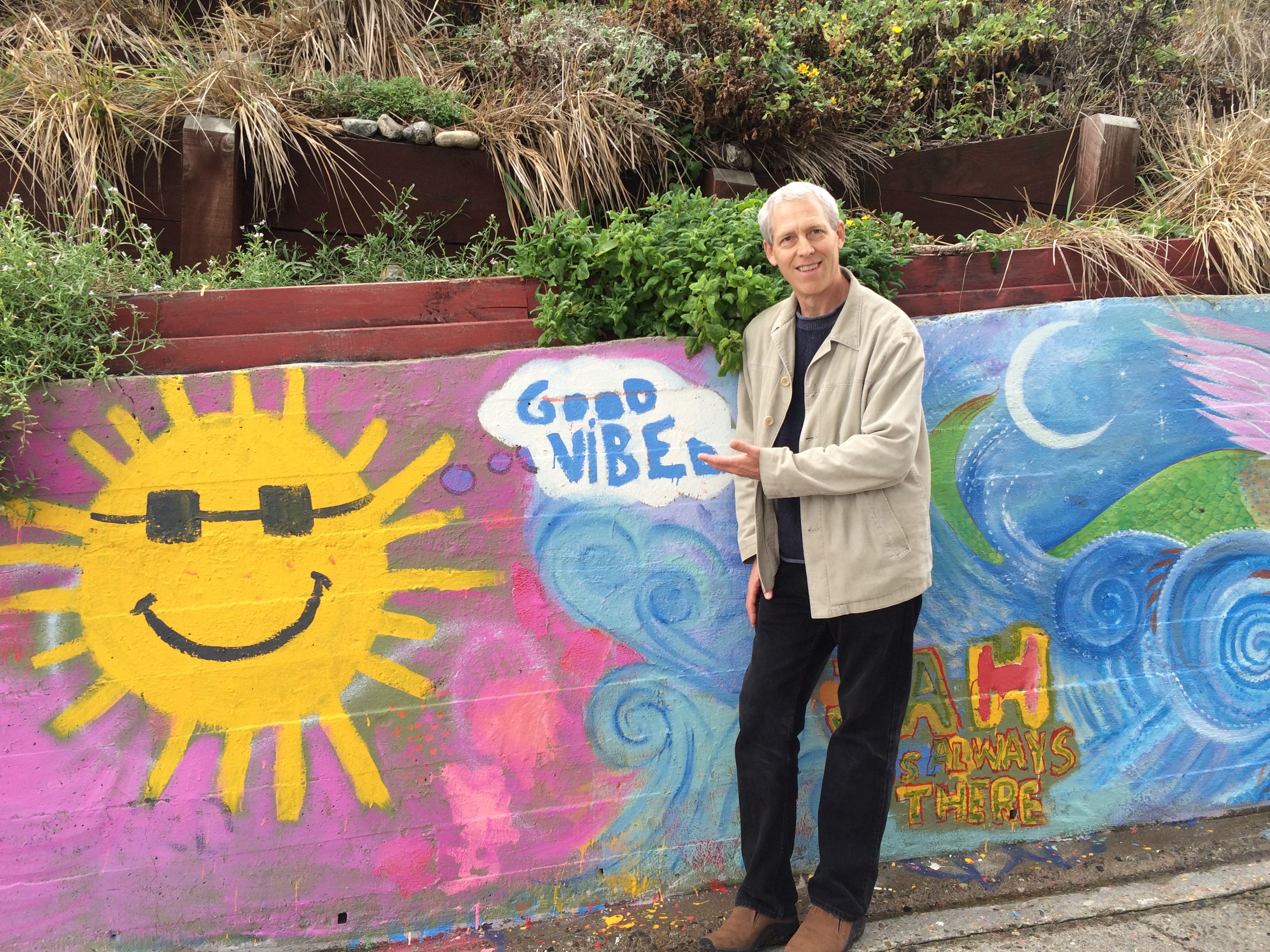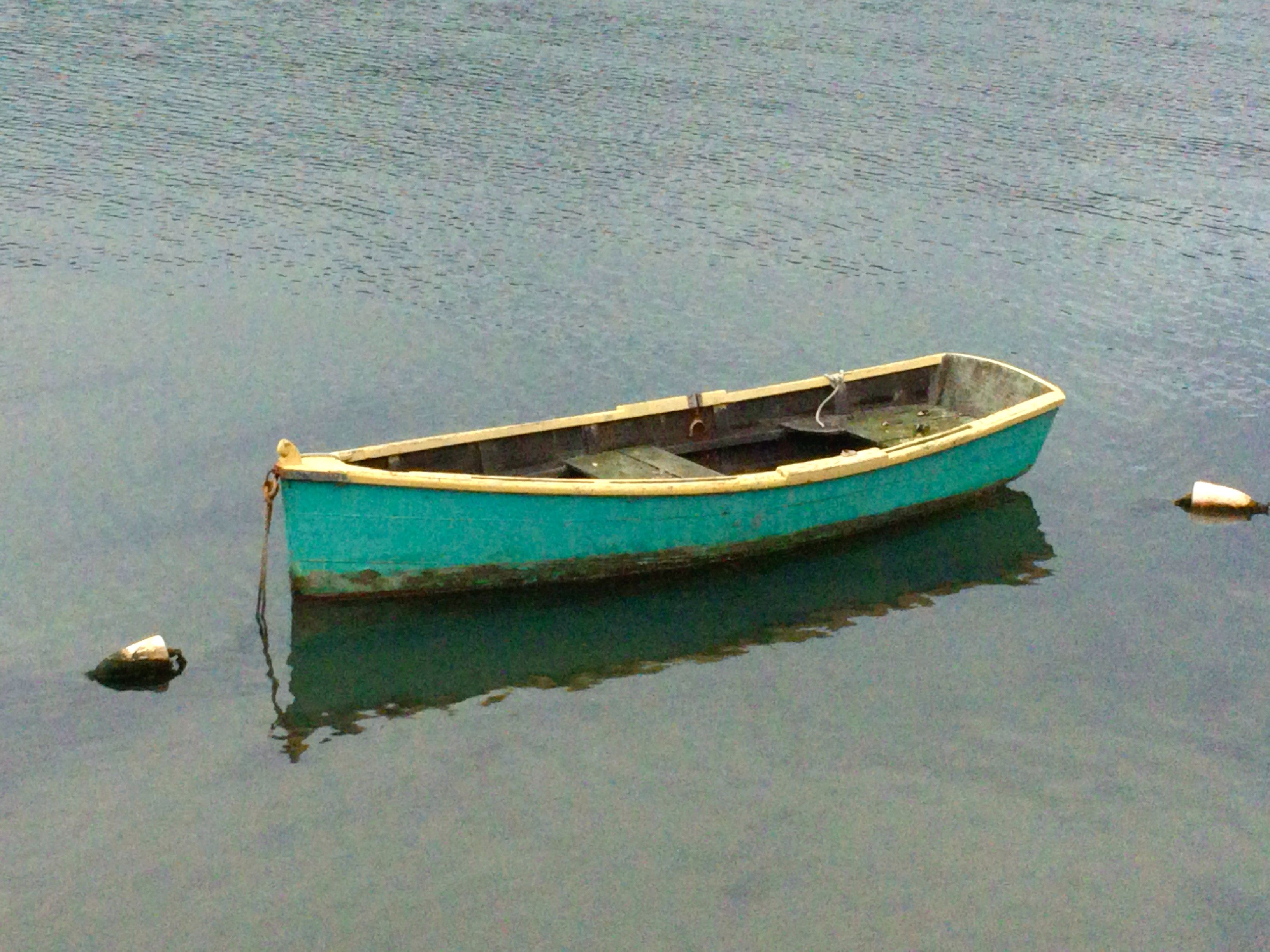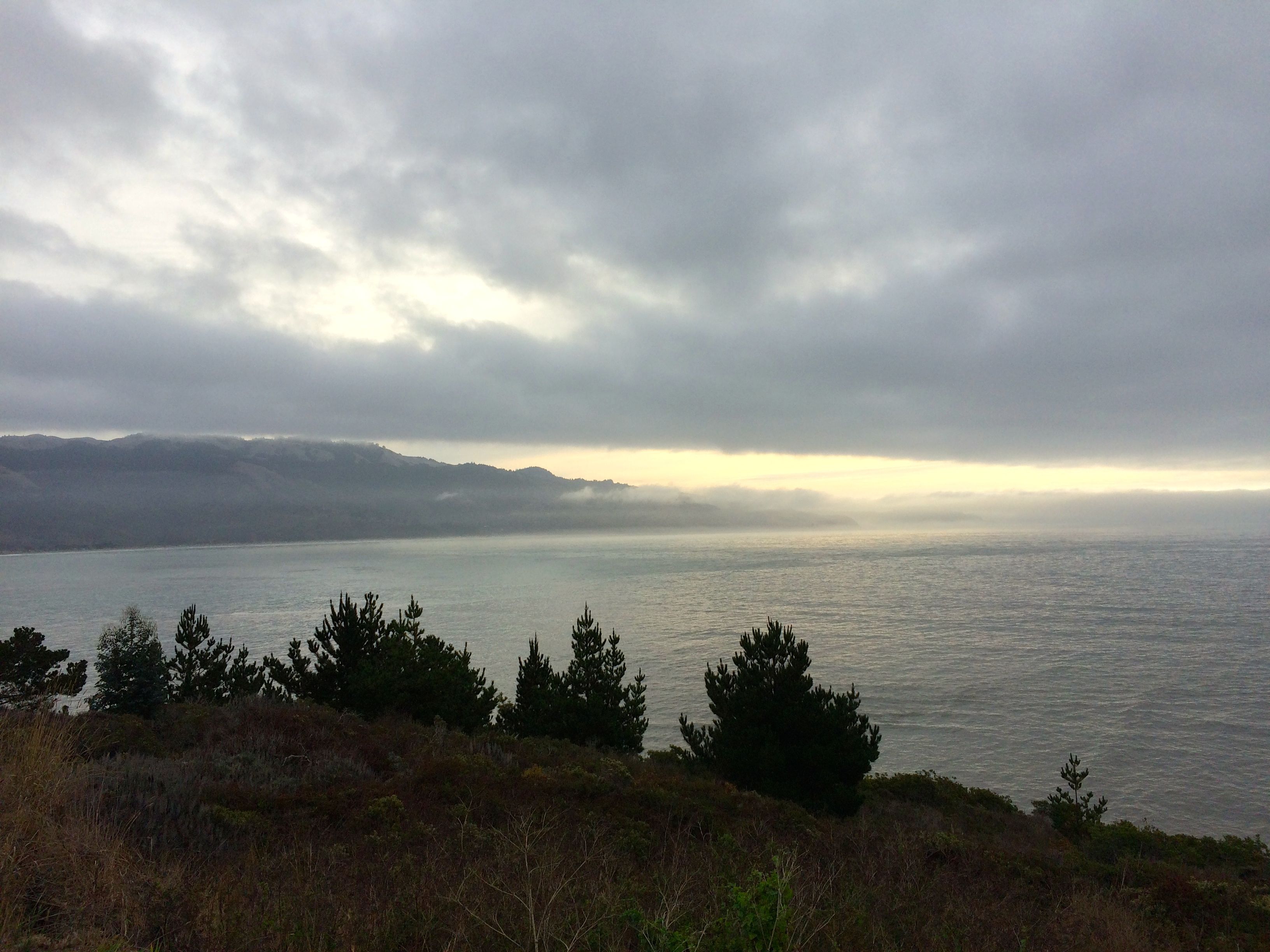 Humans in the back row left to right: Jim,Colleen & Chris, Front Row, Stella & Rain, in front of Jim's guest cottage.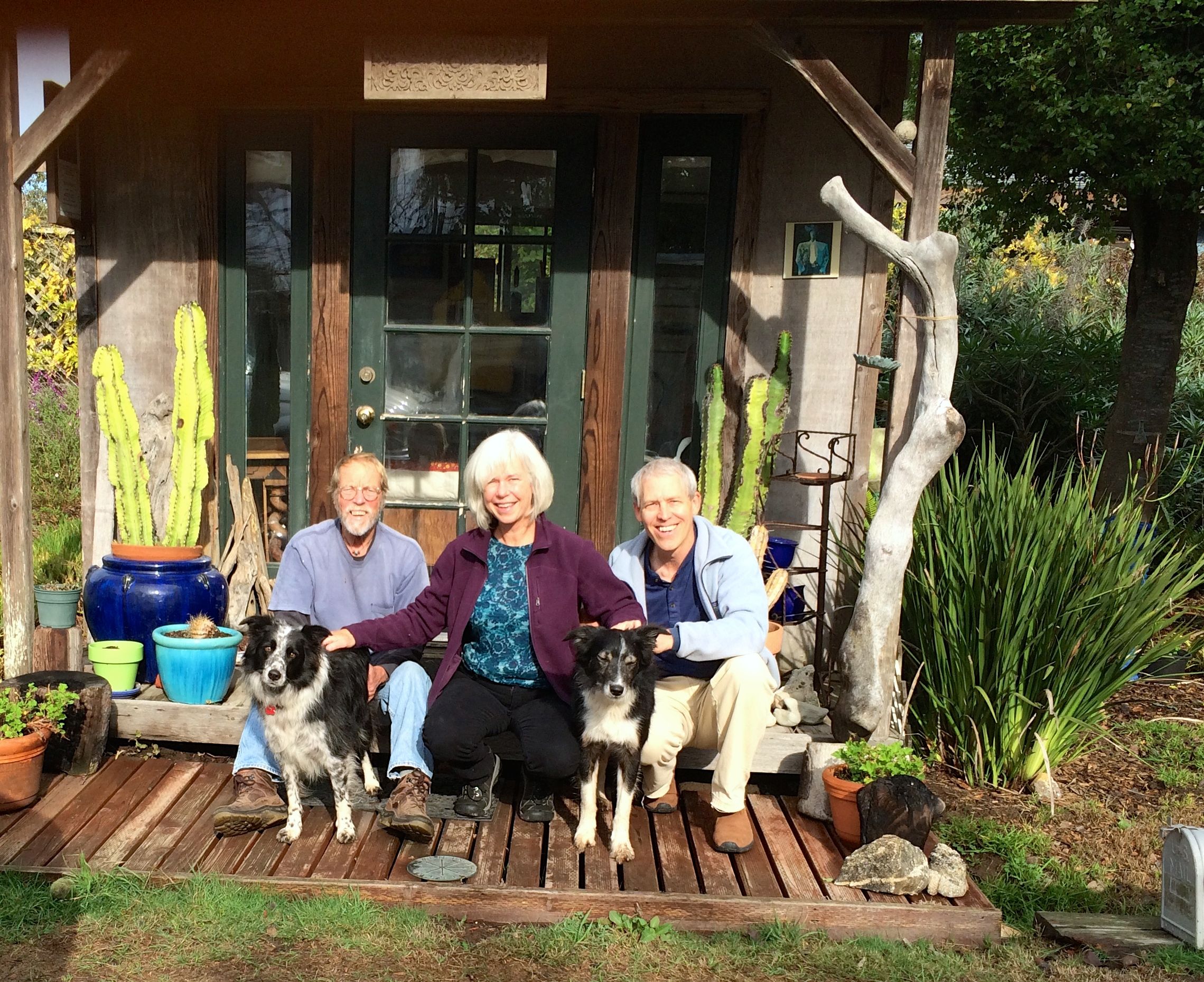 We loved staying here, sharing many meals with Jim and taking walks daily, often times with our sweet dog companions. Jim's dog Stella is cousin to our son's dog Charile.  Charlie comes to "camp Jim's" to spend time in paradise, free to run and play with Stella.   Much reminiscing went on over a couple weeks about the 'olden days' and life in Bolinas.  
Jim is a master wood worker / artist & builder.  We hope someday, when the time is right, he may agree to complete the inside of our van with galley kitchen, cupboards and special touches that Jim brings to his artisan work. So, what will it take Jim?  How many meals??