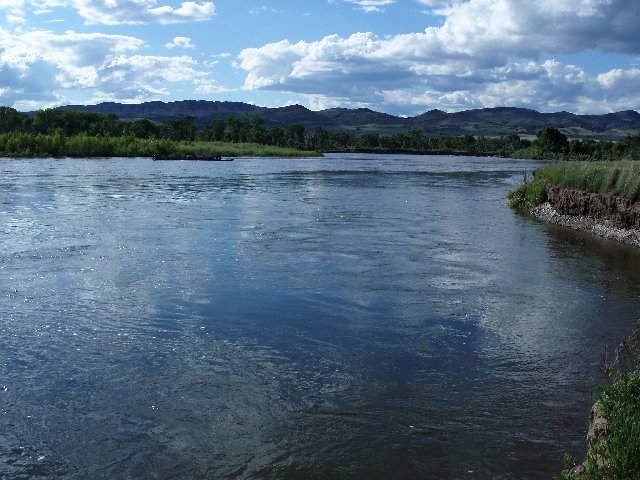 Our friends Ann and Nick took us to this most beautiful place to swim and catch the current at this confluence of 3 rivers.
The Jefferson, Madison & Gallatin Rivers join here to become the headwaters of the Missouri River. 
We were gently swept down river while taking in the scenery and enjoying being refreshed by these waters!