We headed down highway 1 into the Big Sur coastline of central California....wow!
We've driven through Big Sur a couple times in the past, but did not take the time to fully immerse ourselves in this wild part of the California Coast.
This part of the coast is even more dramatic than the northern coastline along Hwy 1.
We spent 5 days camping our way down this coast and spent our 1st night in a pull - out along Highway 1.
We had been informed by a retired trucker that this is allowed along this section of coastline and 'relatively safe'.
We had one of our best nights camping along the coast with an awesome view of the ocean.
The evening was warm, no wind and as we had prepared to be out for several days, our food selection on this 1st night was close to gourmet.
We listened to music into the night from Chris' carefully selected tunes & compositions. ( Now numbering into the thousands:) 
This music is stored on a hard drive we carry with us.  On some evenings, the random selections seem to be a perfectly planned sets of music as one piece flows into another.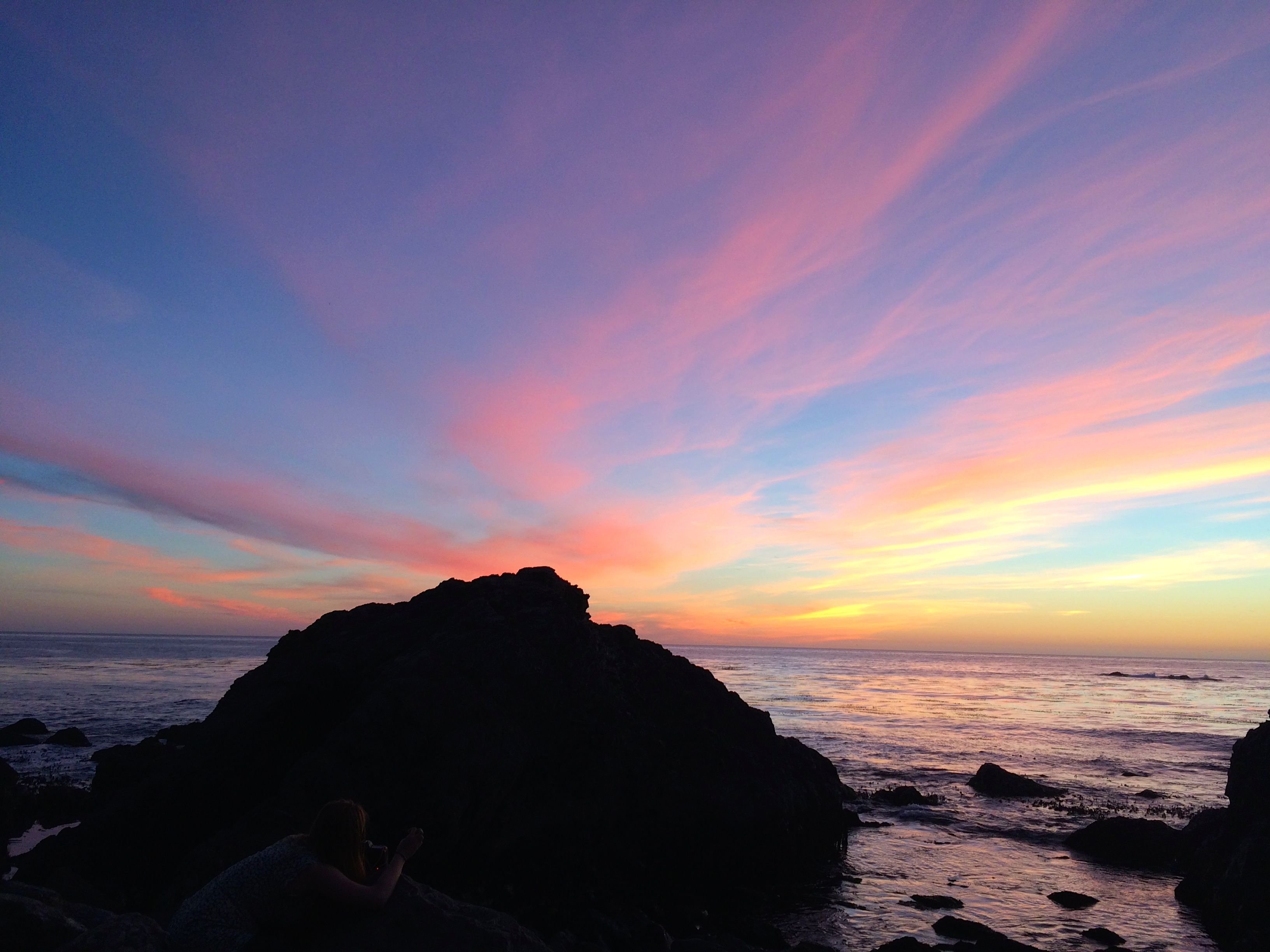 Heading on down the coast the next day, we stopped at one of the few Inns along this part of the coast.
Lucia Lodge.  These little cottages hug the cliff a few hundred feet above the ocean.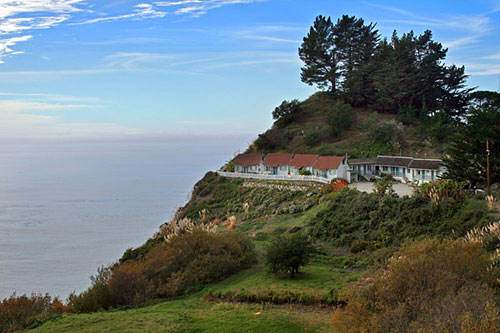 The day was brilliant and warm.  We talked with a couple folks who work there and they asked if we would like to play on their deck in the afternoon in exchange for dinner and drinks.  "YES", we said, "of course! " What a day it was.  And their food was exceptional.
We also met a a group of people either taking part in and or supporting a bike ride from Canada to the tip of Baja to raise awareness for a specific child developmental disability.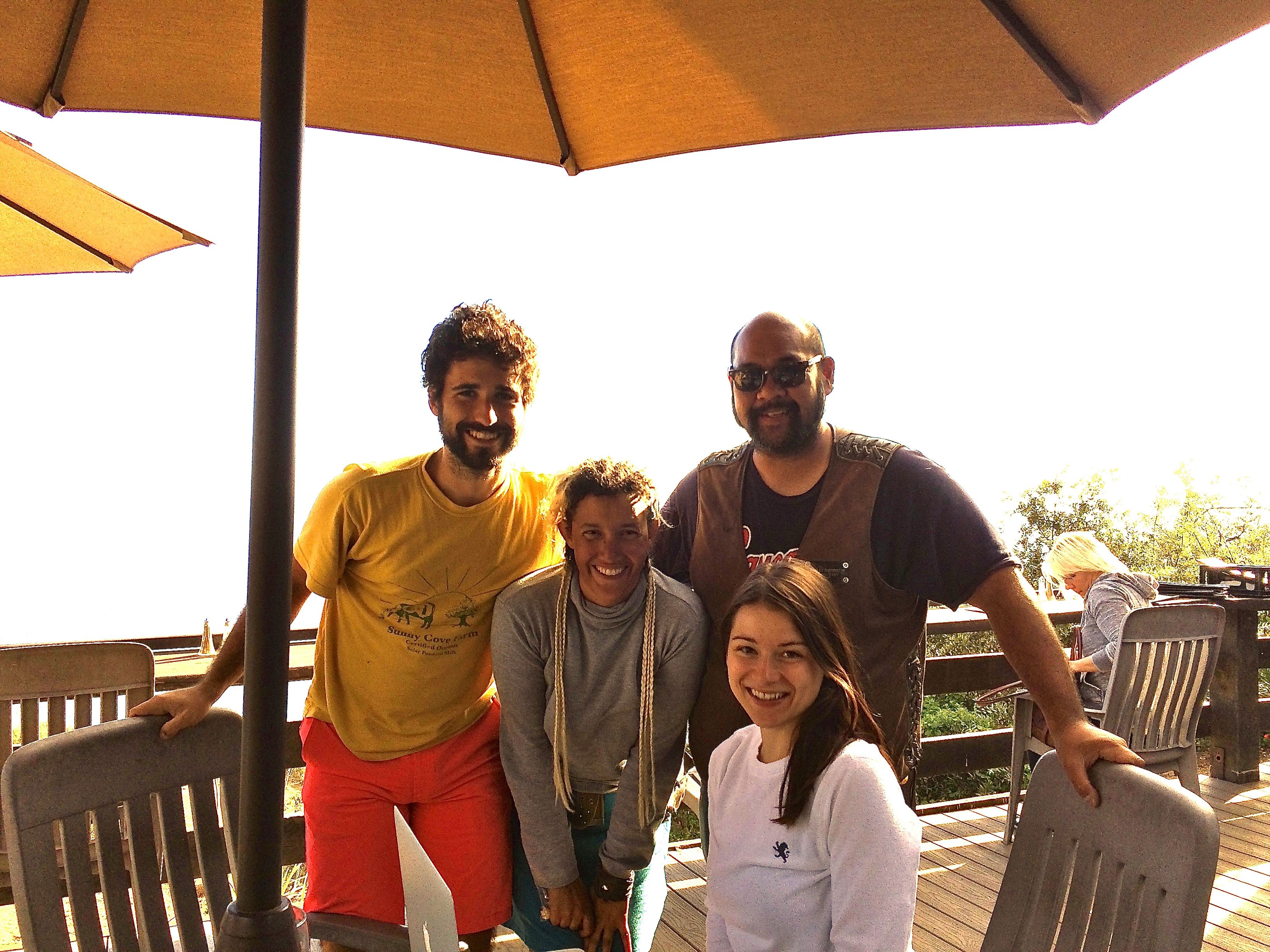 We turned down another invitation to play the next day to spend a day in the area of Kirk Creek where we were camped.
Kirk Creek Campground is right above the ocean, each site is spacious, some are very private, and all have great views of the ocean.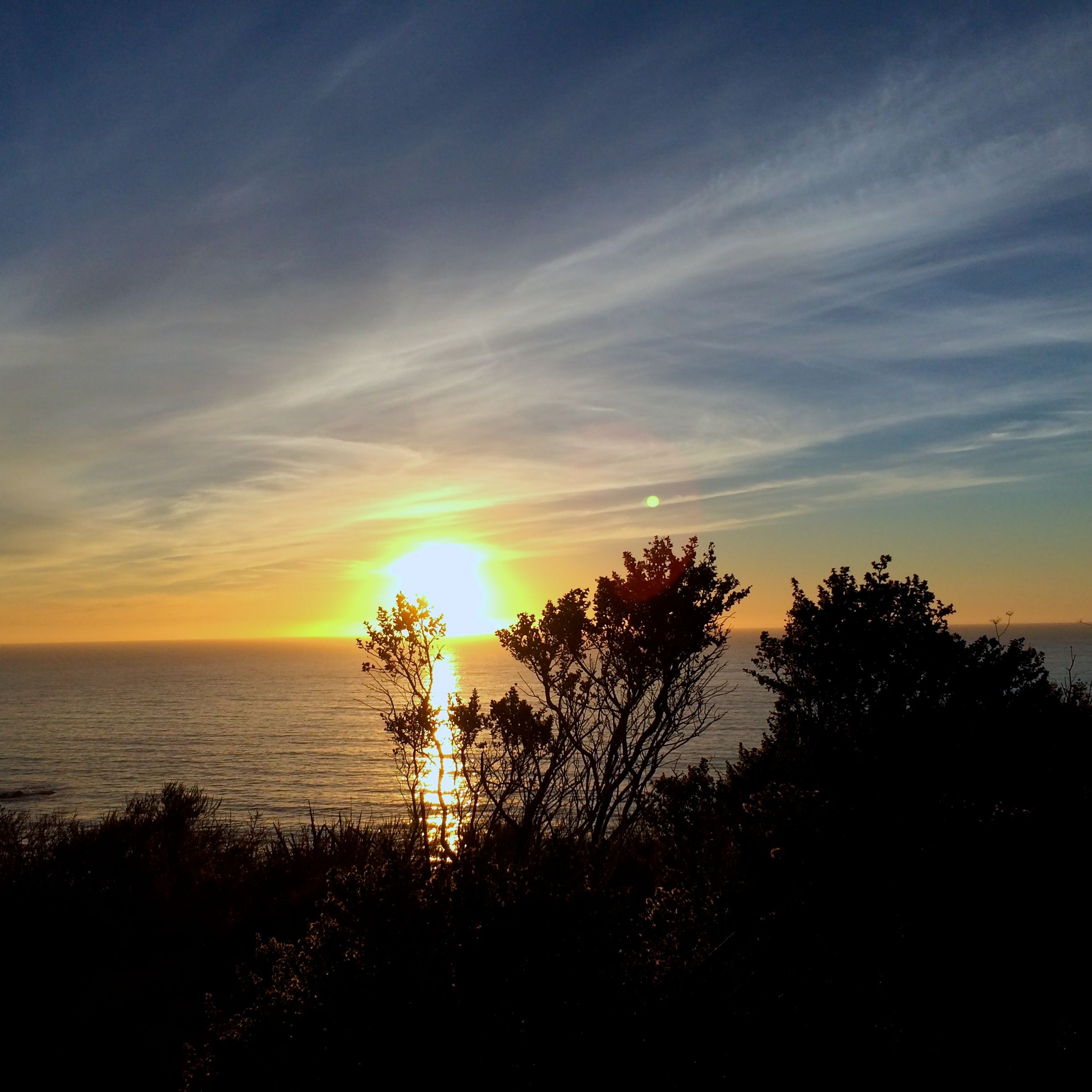 Our last stop in Big Sur was @ Plaskett Creek - we camped here for a couple nights and had great access to the beach and nice hiking along their headlands.
The person who camped next to us had just taken his first solo hang gliding flight.
He told us he was a bit nervous because he had just completed his hang gliding lessons the previous weekend where he had witnessed another hang glider fall to his death while testing a proto type of a smaller hang glider.
We actually saw our neighbor on his first solo flight gliding above us while we were out taking a walk on the headlands.
It turns out that he has a program on TV with his brother which is partly sponsored by Disney & National Geographic.
The program is called "Motion"  "Motion started when two unlikely worlds came together. Two brothers with completely different backgrounds -- one was a TV producer and photographer and the other was a pro-mountain guide -- created a unique kind of outdoor show that captured America's wild places."
We were able to take a look at a couple programs - and really enjoyed them. 
If you would like to take a look, go to: http://livewellnetwork.com/Motion/bio/6747477.
Headlands near Plaskett Creek