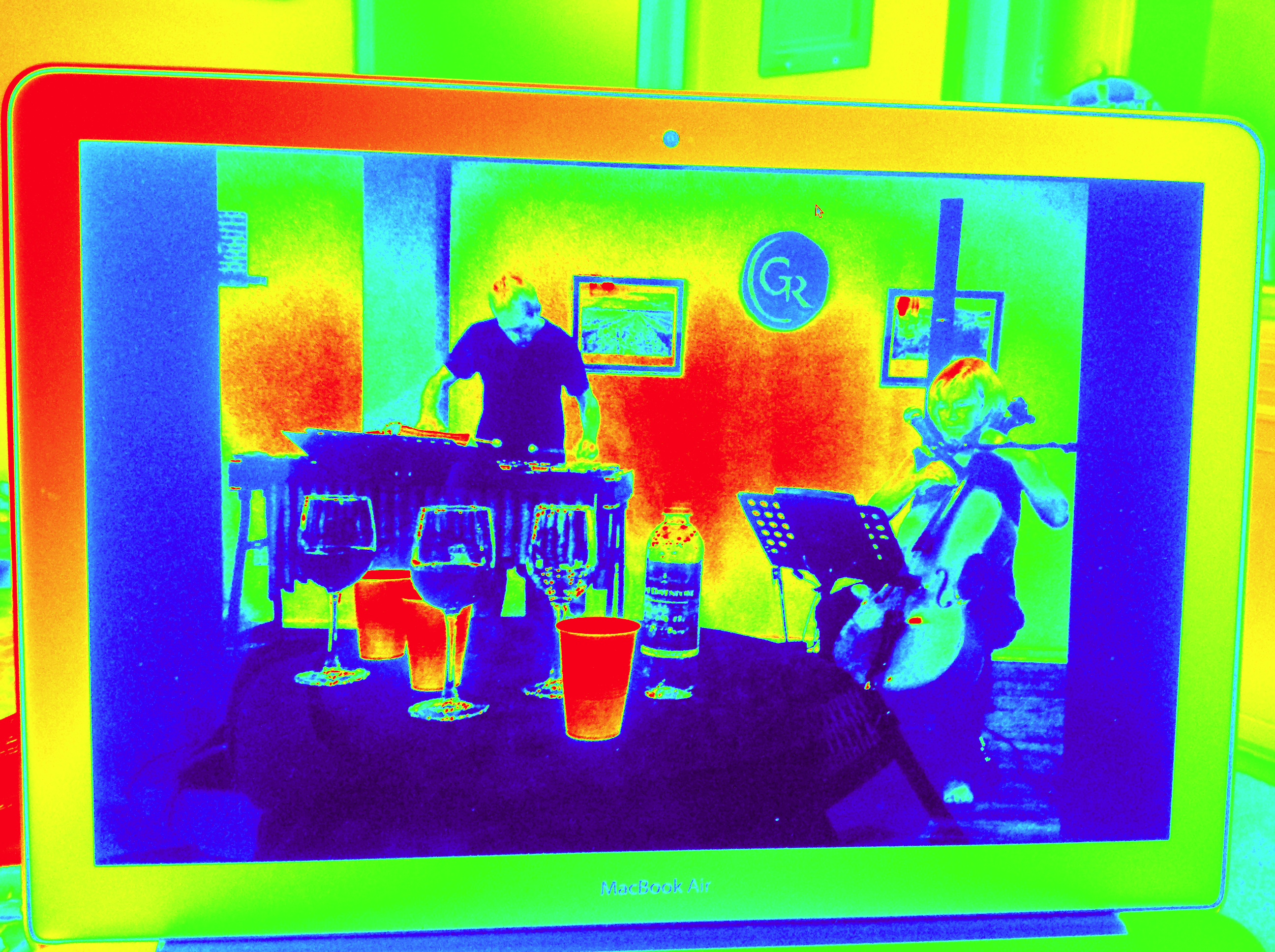 Grande Ronde Wine Cellars - Friday, August 29th, Spokane, Washington
Great ambiance with beautiful old wide-plank wood floors and rock walls. Very tasty wines - owner Dave Westfall was a pleasure to work with and the acoustics in this old cellar were superb!
---
The next day we played our 2nd  home concert of this tour in a lovely backyard setting - like a secret garden, hosted by our friends Jill & Griff.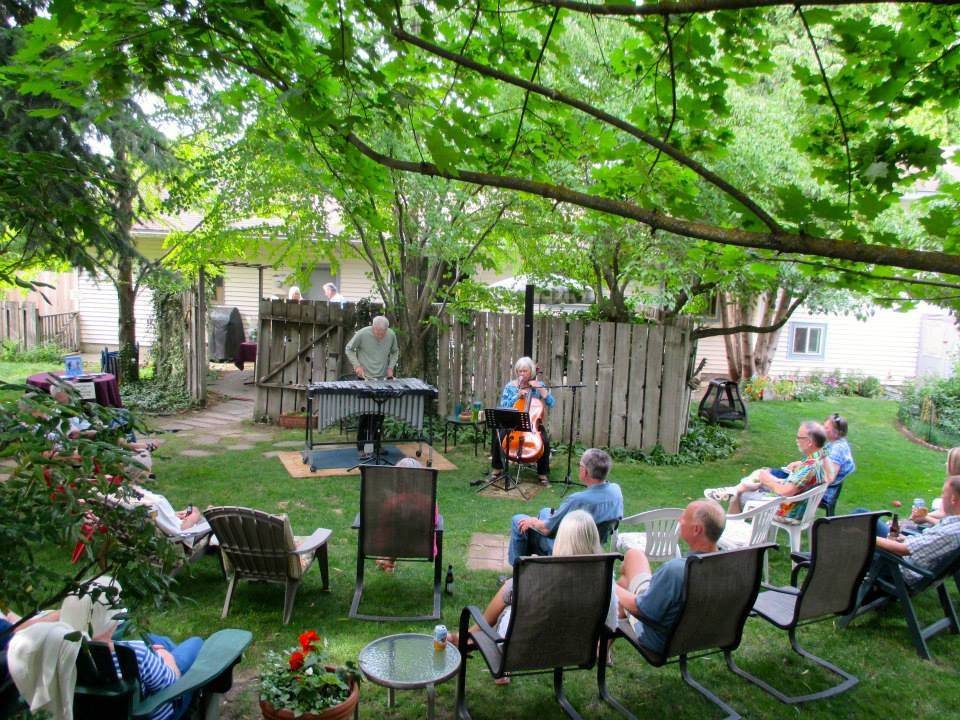 We really enjoyed playing for and meeting friends, former students and neighbors of Jill & Griff''s.
It was great to catch up over the decades since we last saw each other - families, moves, places, jobs, life all while enjoying good food & wine - nourishing on all levels!
Thanks dear friends for hosting us in your lovely home & garden!
A picture of Jill & Griff in front of their home.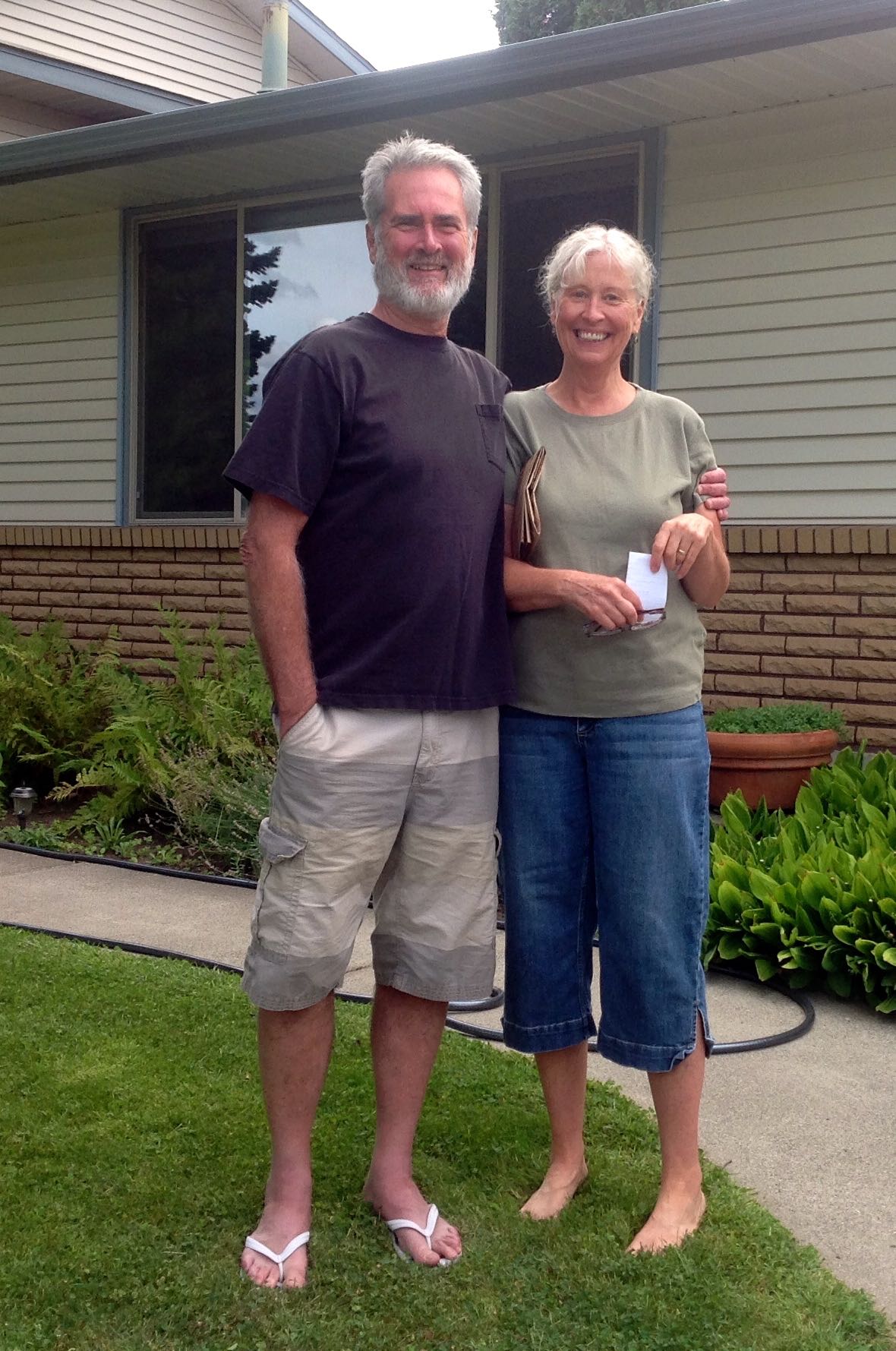 We also learned that Jill prepares excellent natural potions for skin using essential oils & creams including a natural insect repellent that works great.
Not one mosquito bite since leaving Spokane! 
Primal Mates Pick for natural skin care products!
( elaromatherapy.com )
Next gig - Sisters, Oregon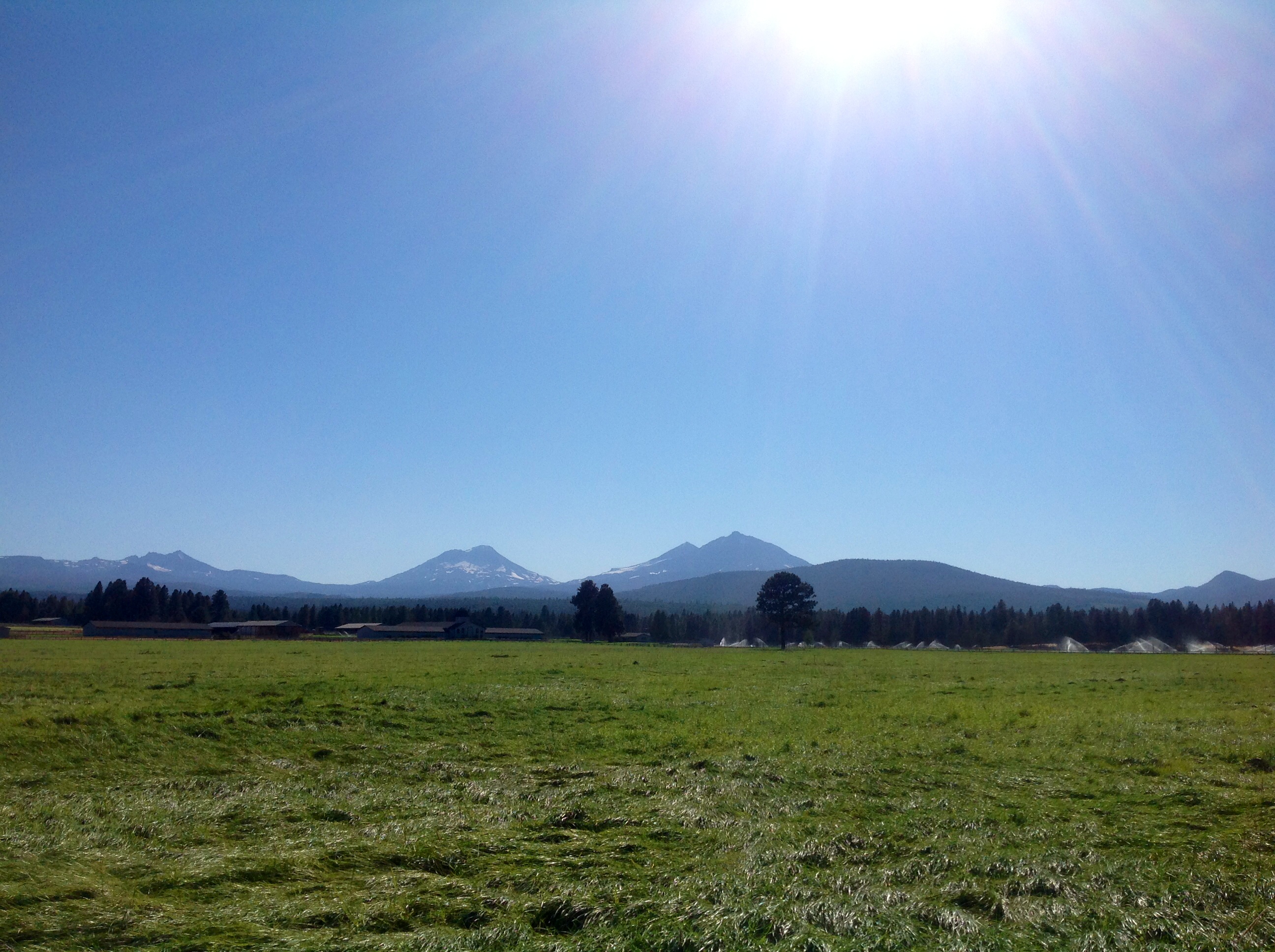 We remember Sisters, Oregon and surrounding area with great fondness for it's natural beauty.
We met up with several of Chris' friends from High School who have relocated to this area, lucky them!
Both of us have hiked and back packed this part of the Cascades in our earlier life together.
Lava flows, lakes, meadows & beautiful peaks make this a great place to take some time to explore.
Old McKenzie Pass Hwy, just west of Sisters, is only open in the summer. 
Not much traffic on this pass, so traveling this road is an even better choice if one is looking for incredible views, a winding road thru the lava flows and places to stop and choose any number of hikes, including connecting with the Pacific Crest Trail.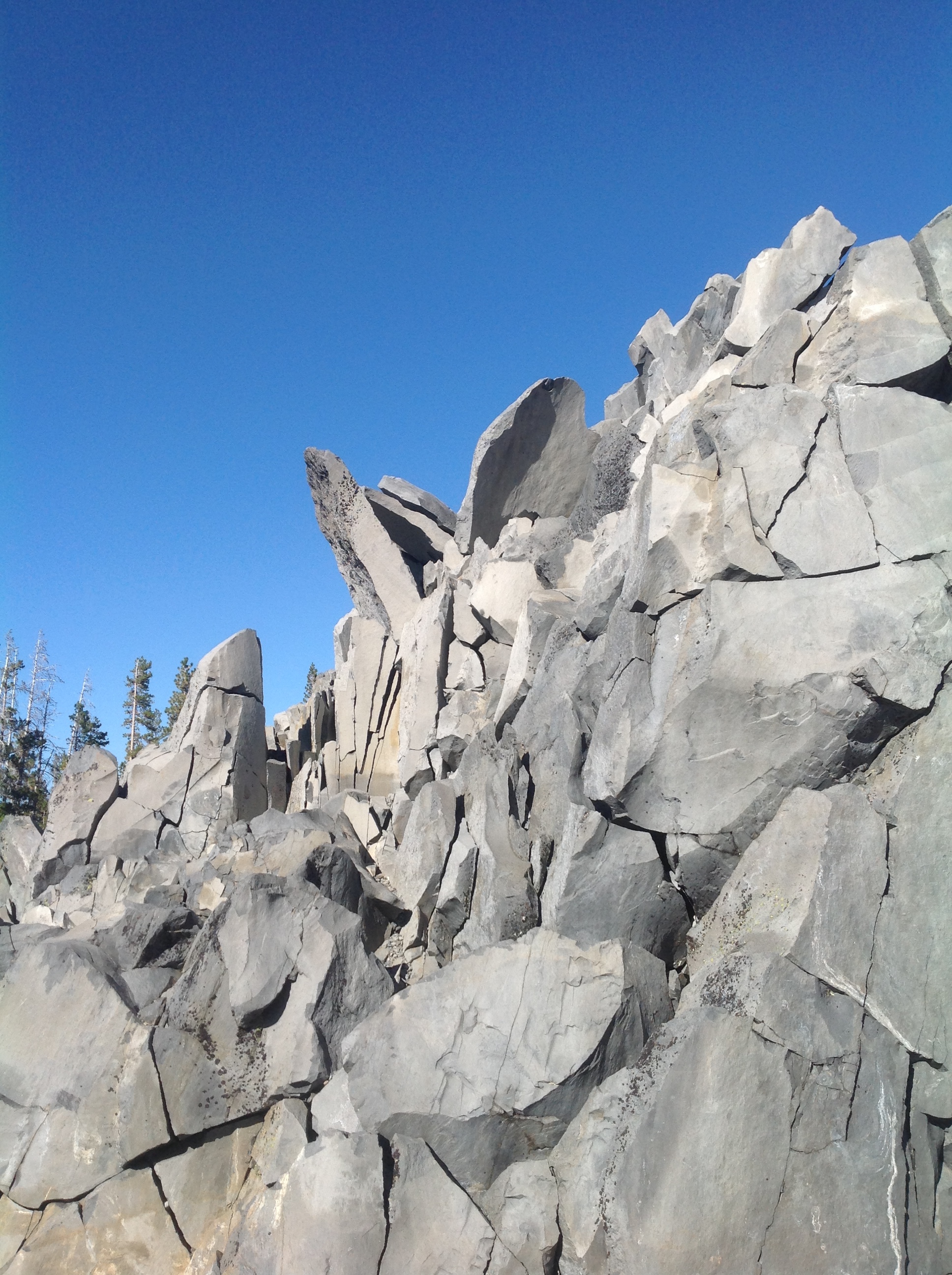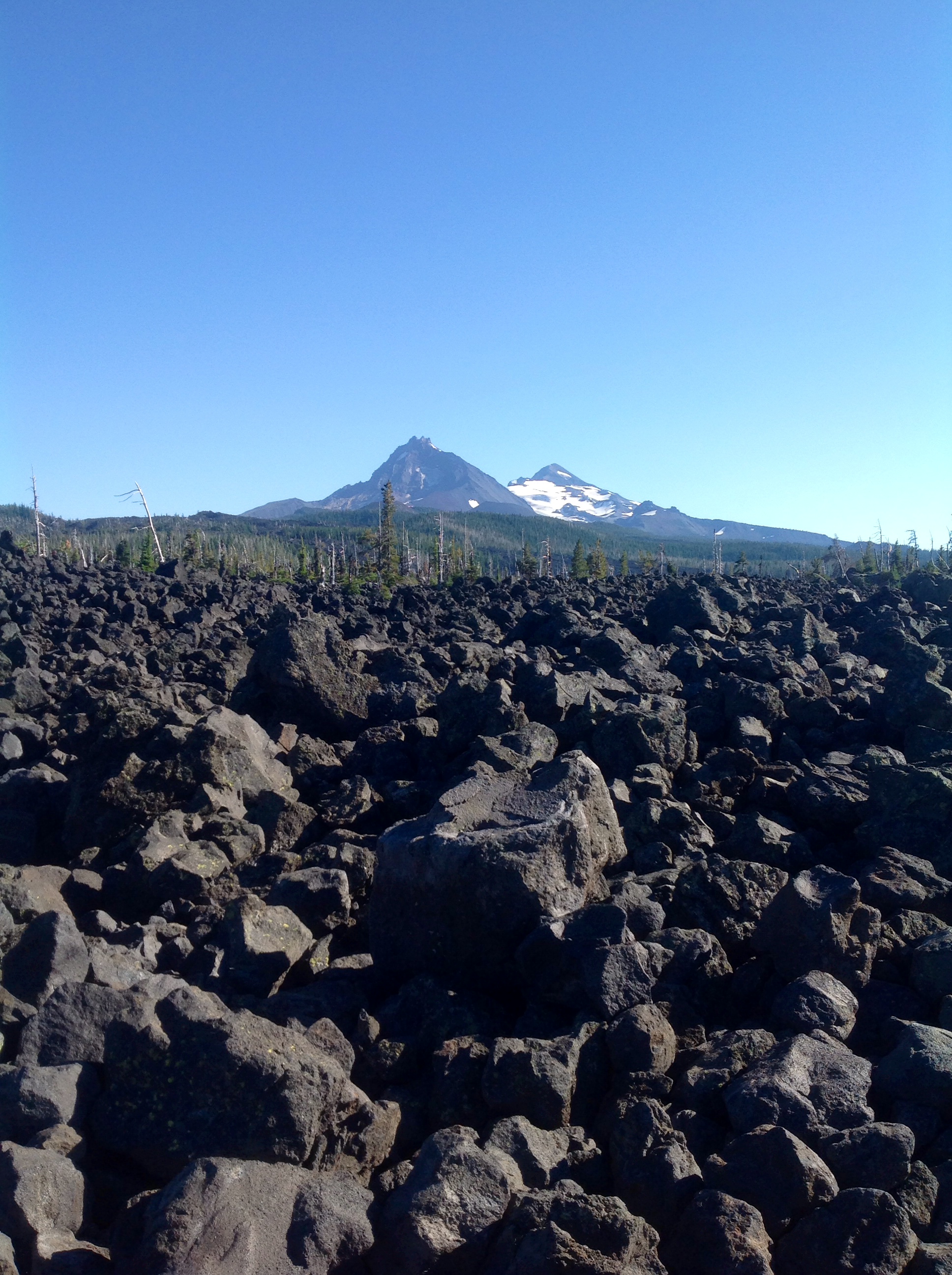 We played at Cork Cellars in Sisters on September 3rd - it may look like we only played for the wine, but, there was a nice crowd who came out and enjoyed the music, ambience, good food & wine.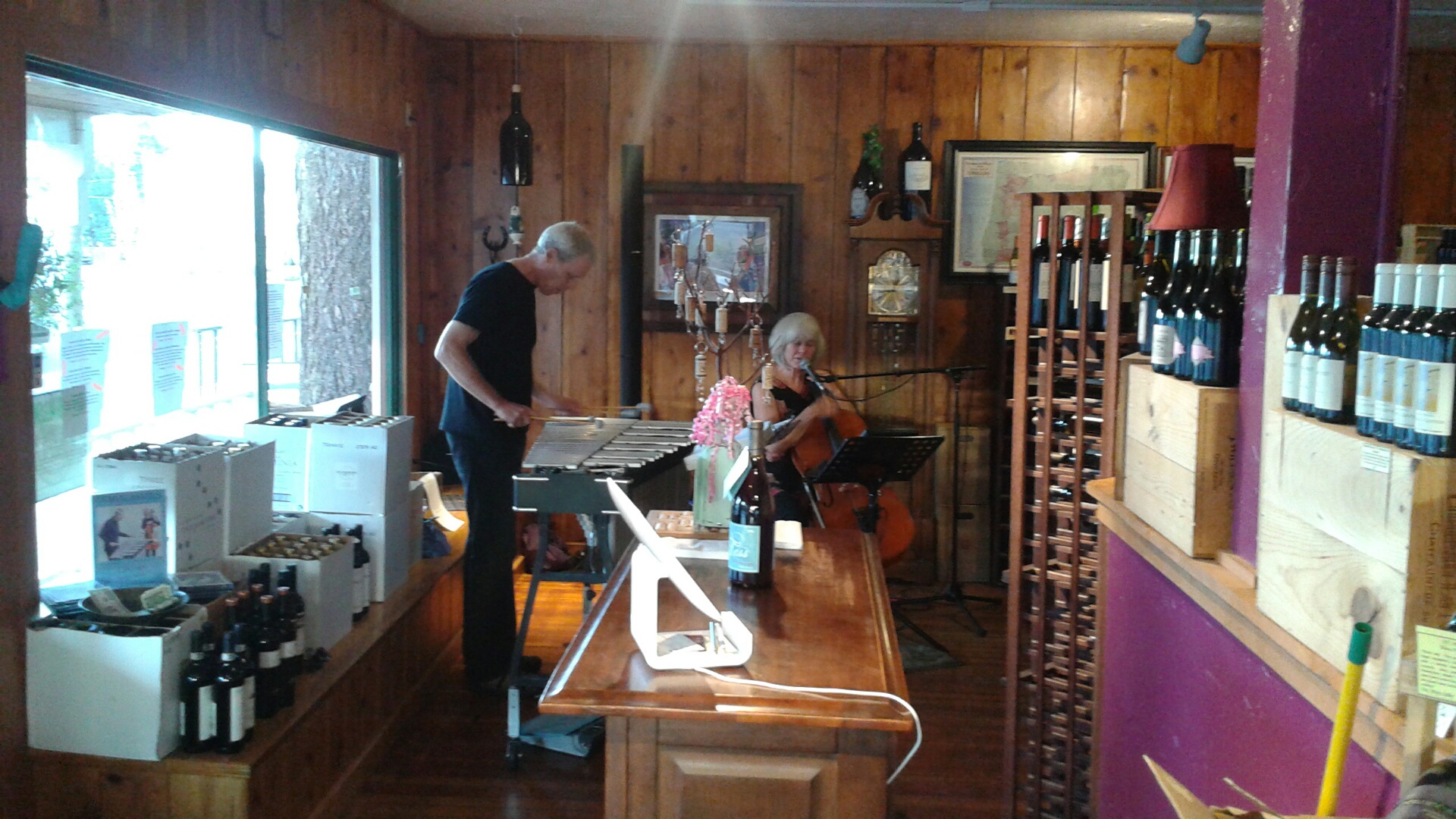 Jennifer, the proprietor of Cork Cellars treated us like family.  We look forward to returning to Sisters & Cork Cellars.