California >>>>Here We Come"!
We plan to be spending the next several weeks in California until after Thanksgiving.
Our first group of performances were for the Mendocino Libraries in Willits, Covelo & Ukiah, CA.
Covelo, California
Our Mendocino library presentations all went very well, all the librarians were helpful and very friendly.
We would like to focus on Covelo California because it was the most unique area in that it was at the end of the road & in a more remote area with an interesting population mix. This mix of people included Round Valley Indian tribe members, ranchers, farmers including marijuana growers and others drawn to this land and it's ecology.
We were told by some that this town was a bit reminiscent of the old west, sometimes including
"Shoot Outs"
!
We were not disturbed by this info as we were very well taken care of by our librarian and were given precautions about camping and offered a place to park our van overnight.
We were so lucky to arrive when the Indian tribes had invited the surrounding community to their Salmon Festival, the 1st one in 30 years.
The salmon runs on the Klamath and Eel Rivers were the best in years.
We went over to the beautiful grounds of a park which the tribes managed and saw the long, narrow fire pit, and waited and watched as huge pieces of salmon were skewered on a stick and the bottom end of the stick was driven into the ground like a stake.
It would take about 1 & 1/2 hours for the salmon to bake.
This gave us time to set up at the library community hall and come back to enjoy a wonderful feast, including roasted corn, salads, flat bread and other delicious offerings.
And as you can see, the pieces of salmon were quite large and these were not divided for portions as everyone received a large piece of salmon for themselves, ahhh, delicious fresh, traditionally prepared salmon!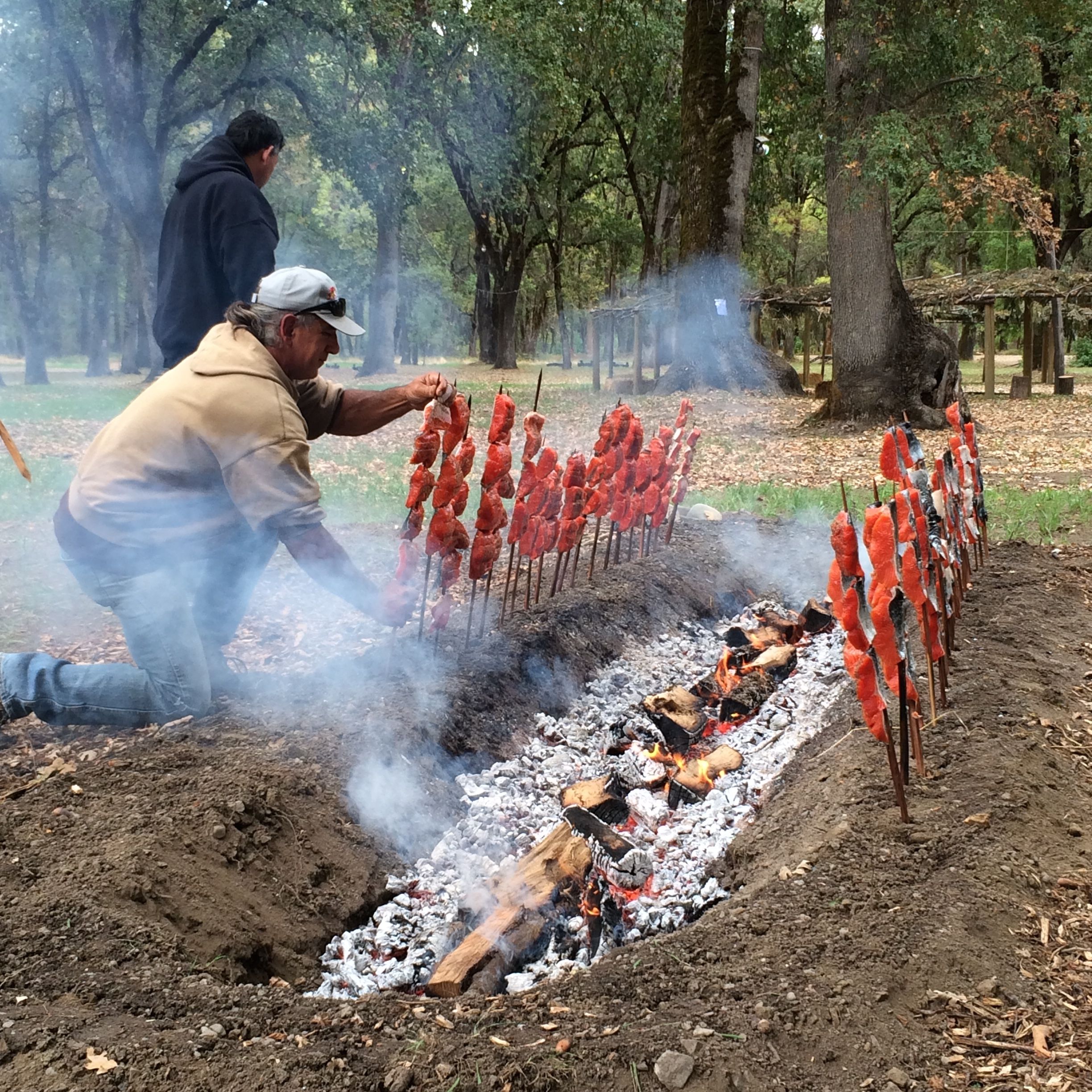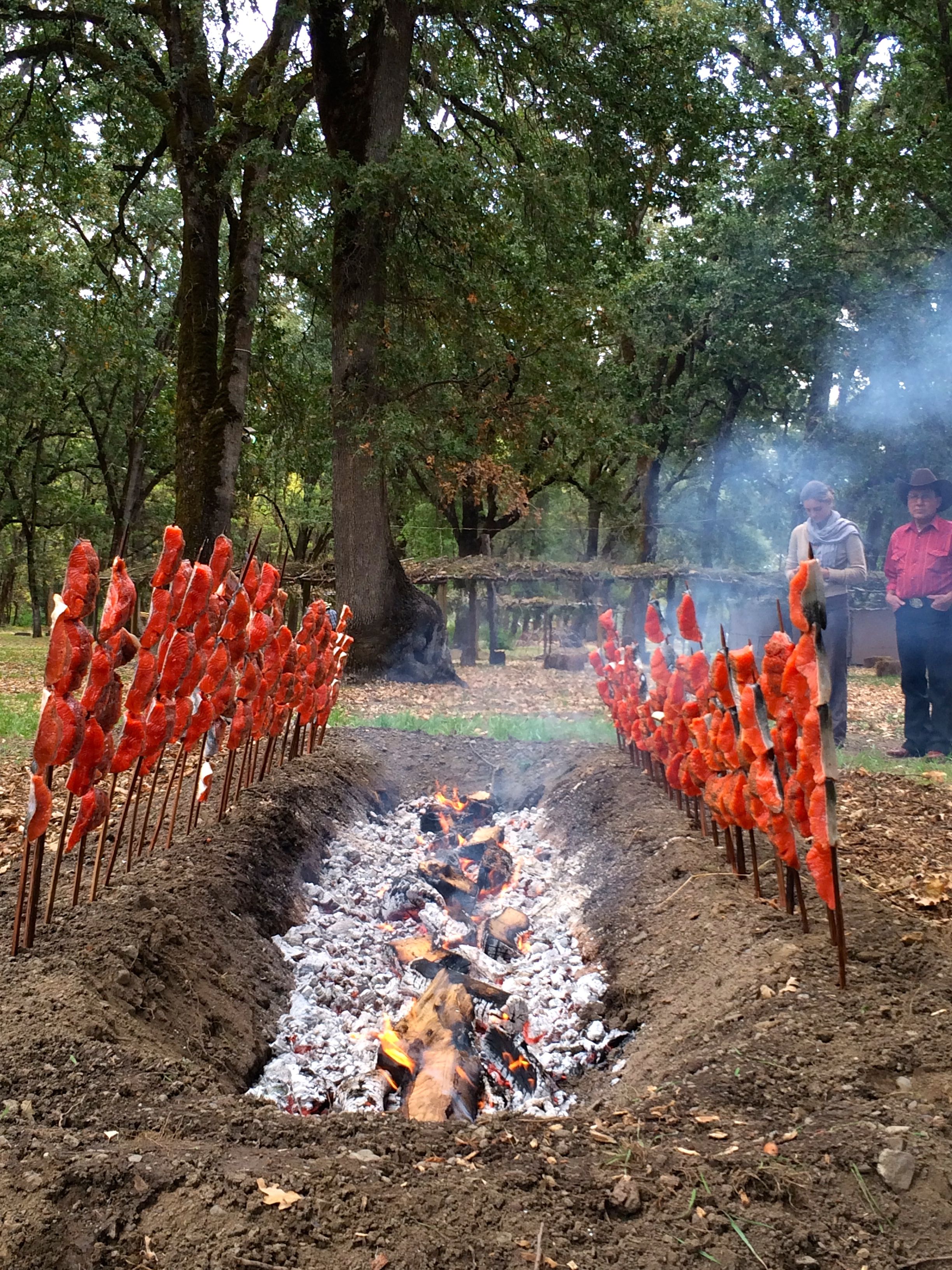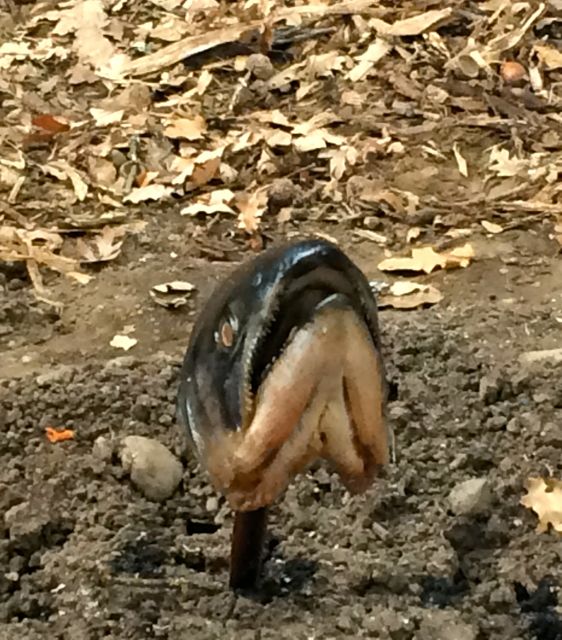 Before sitting down to eat, an Indian Elder gave a blessing and his daughter sang a beautiful song to bless the salmon.
The elder sat down with us while we were eating our dinner and spoke about forgiveness and a need for the Indian Nations to help bridge the gap between all of us, created by the violent and genocidal history provoked by the persistent onslaught of European settlers and later American settlers taking over Indian lands with the help of the US Government.
Our gracious tribal elder spoke of the challenges facing us all on earth given the rapid changes taking place with global warming.
These changes particularly impact those less affluent, especially the poor and poor nations, but will in a short while, impact us all.
He again stressed the need for forgiveness and the need to work together to slow down this change so that we can all come up with a better way to live on this earth and develop understanding of how to protect our precious resources which are needed to sustain all of us.
He spoke of the ancient wisdom almost lost to the Indian Nations by both the take over of their lands, & rounding up their people, but also of  poor choices made by the tribes to make money and bad business decisions which helped to create more problems for the Indian Nations.
He parted with further wise words and the determination of Indian Nations to finally reclaim and share the wisdom of protecting the earth for all on earth.
His wise words are not new to us, but certainly renewed our inspiration to share his message through our travels and in our music.
On to the Covelo's Round Valley Library which was our favorite Library in Mendocino because not only was the community room where we played very beautiful with great acoustics and local art on the wall, but this library is a very important community center, with a kitchen for the community to share.
Whether planning community meals or using the community center / library for special events, all can partake in this wonderful offering in Covelo.
They also have a Covelo Farmers Market on these grounds offering up local fresh produce, baked goods, sauces and more.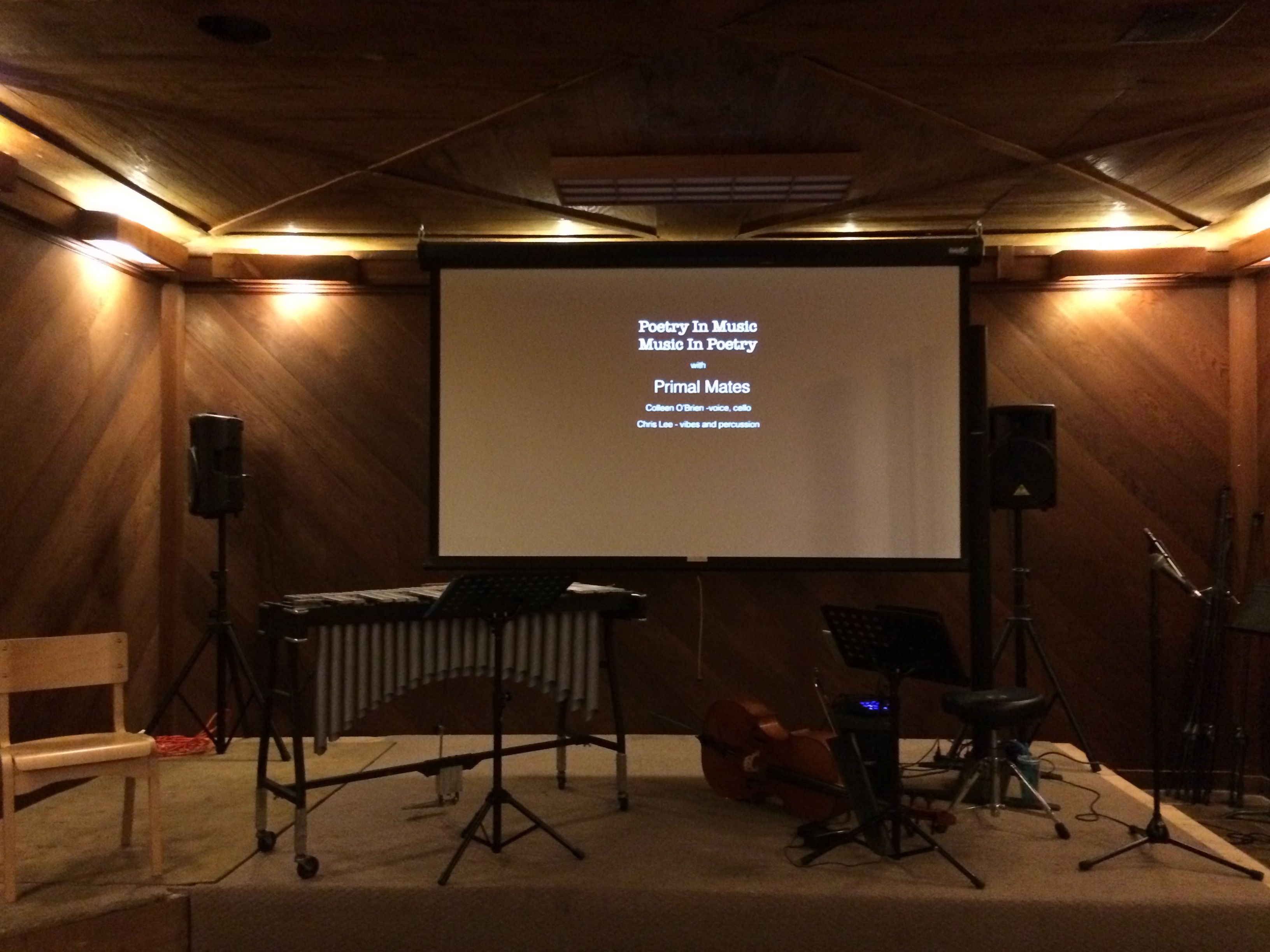 Our librarian at Round Valley, Rachel was especially helpful and gracious.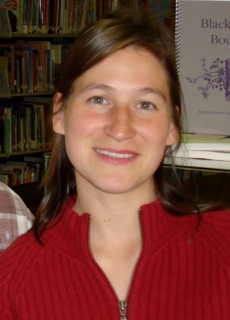 Rachel introduced us to  a professor of sustainable ecology who wrote an important book on sustainable living back in the 70's.
He moved to Round Valley to pursue his dream of sustainable living.
We were generously offered a spot to park our van for the night on his farm / ranch and offered to join him for a glass of wine and in conversation after the concert.
We took him up on his offer and we learned about sustainable living and his concerns regarding our present course on this planet.
Some pics of his place, the surrounding land and his cat Grayson who keeps the mice out of the house.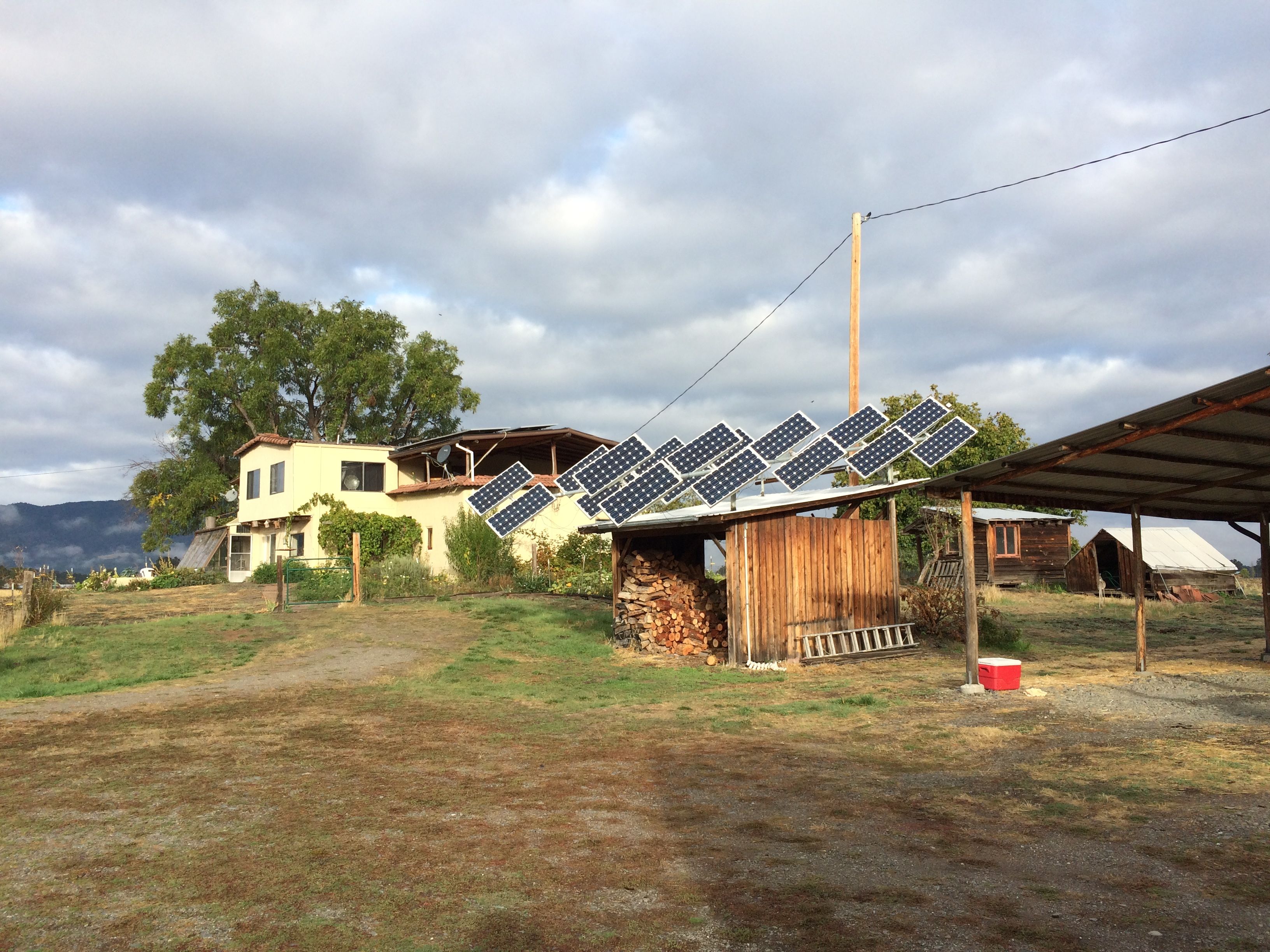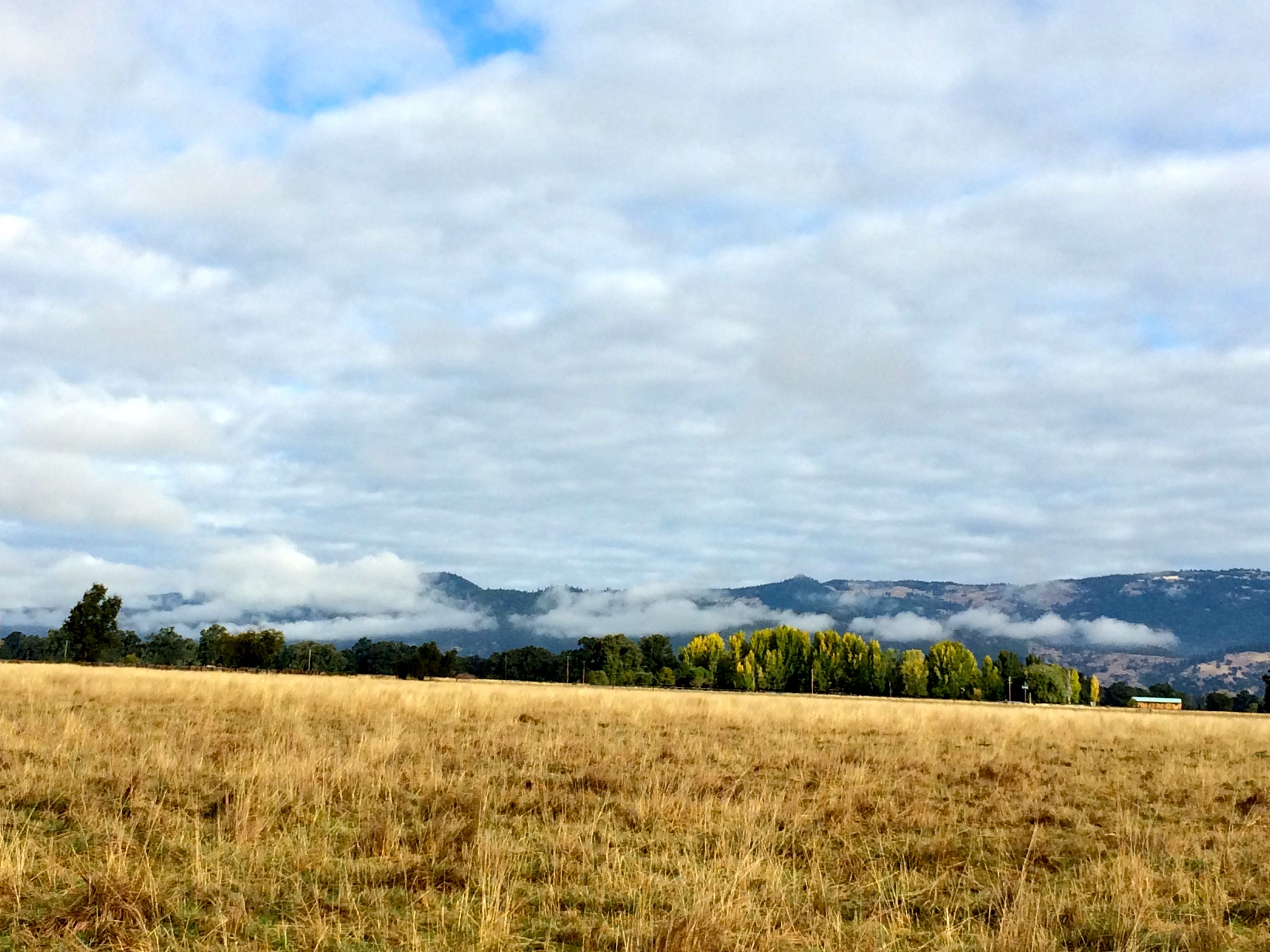 Grayson waiting for his next meal!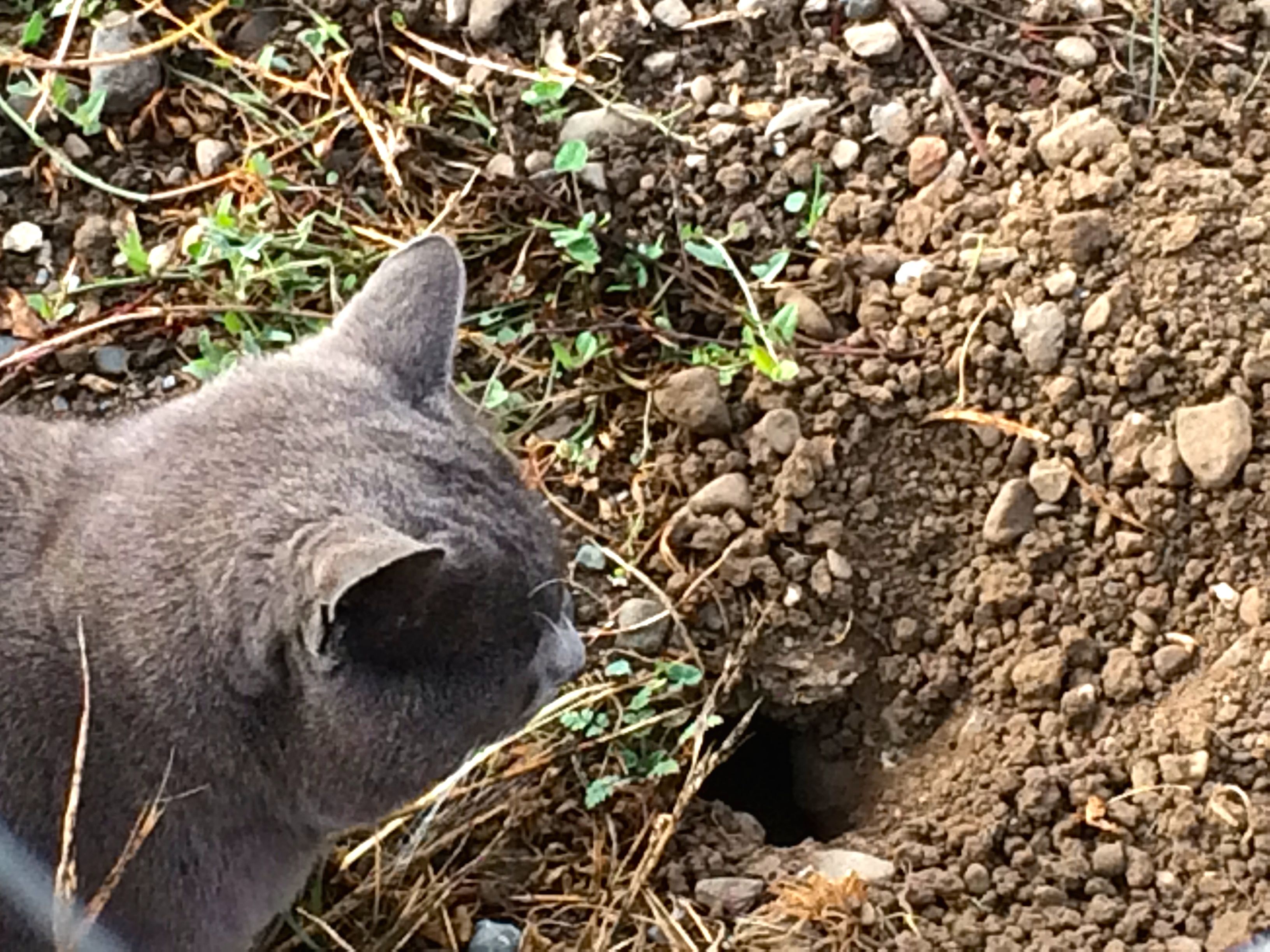 "Nope, not yet!"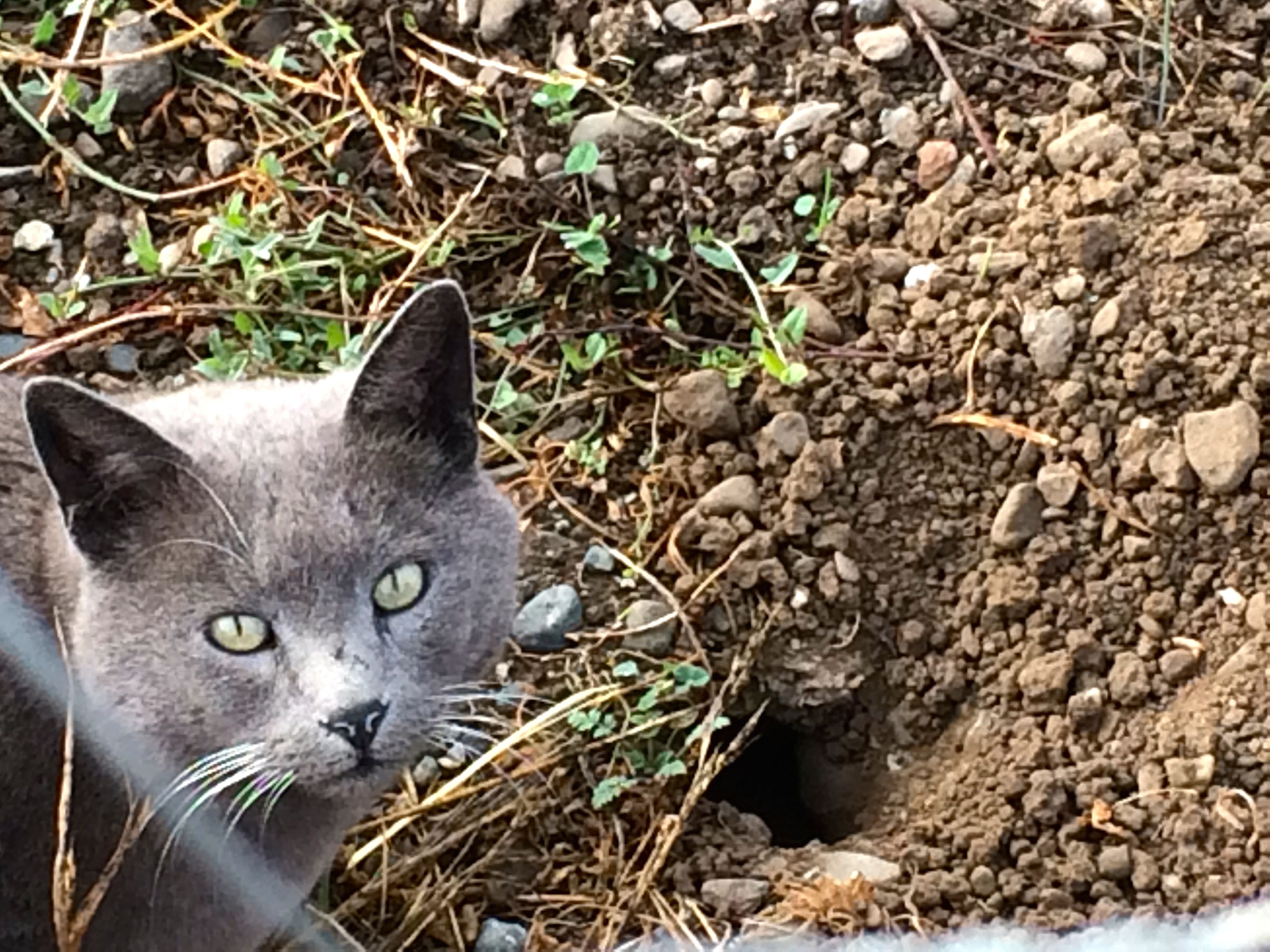 Ukiah - what a fun group of folks attending the Ukiah Library Performance!  Best improvised bird sounds so far on our tour:)